Maintenance Man Fills Daddy's Hole with Huge Cock
17 Sep 2023 Comments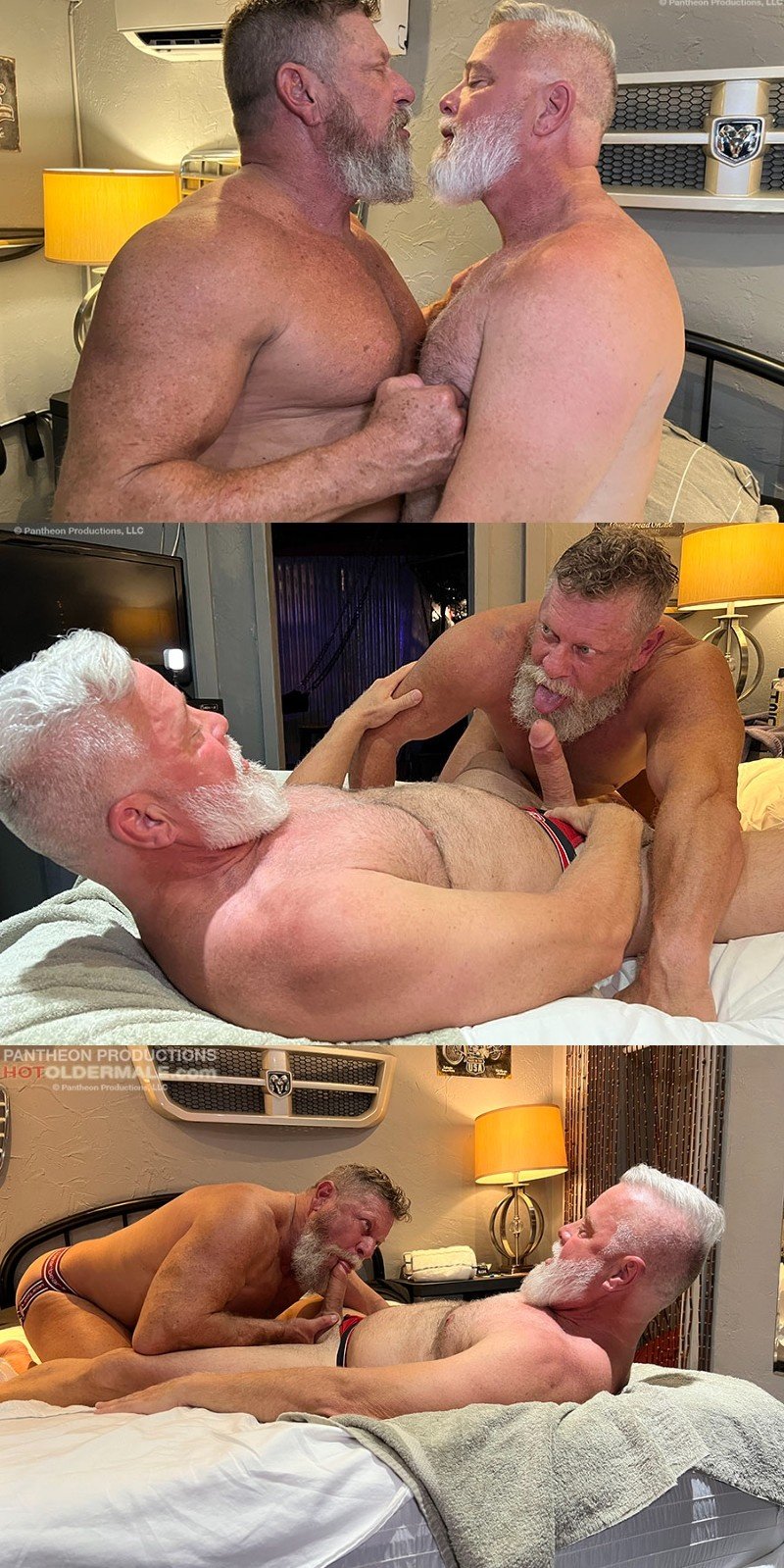 "Are the maintenance man here?" Paul Johnson asks in this new Hot Older Male video. Hot Down Under daddy bear Magnum Stone says he is indeed the handman. "I need you to come to my room and check something out for me," Paul says. Uh-huh. Sure!
Once inside his motel room, the handyman falls to his knees and worships the motel guest's big daddy dick. See the crazy cocksucker look in his eyes! I love that. Watch as these two beefy, hung daddies go at it hard.

Watch Older Men & Daddies Fucking in Over 700 Movies!
Big Aussie Daddy Magnum Stone is a sexy, thick man from his beefy hairy body to his hot daddy ass, and let's not forget about his meaty dick. This is his first video at Hot Older Male.
Paul Johnson is 58 years old and he's wearing a sexy silver beard and packing nine inches of daddy dick. He's fucked ass in six videos on the site.
Watch full scene at Hot Older Male
Read our Hot Older Male review