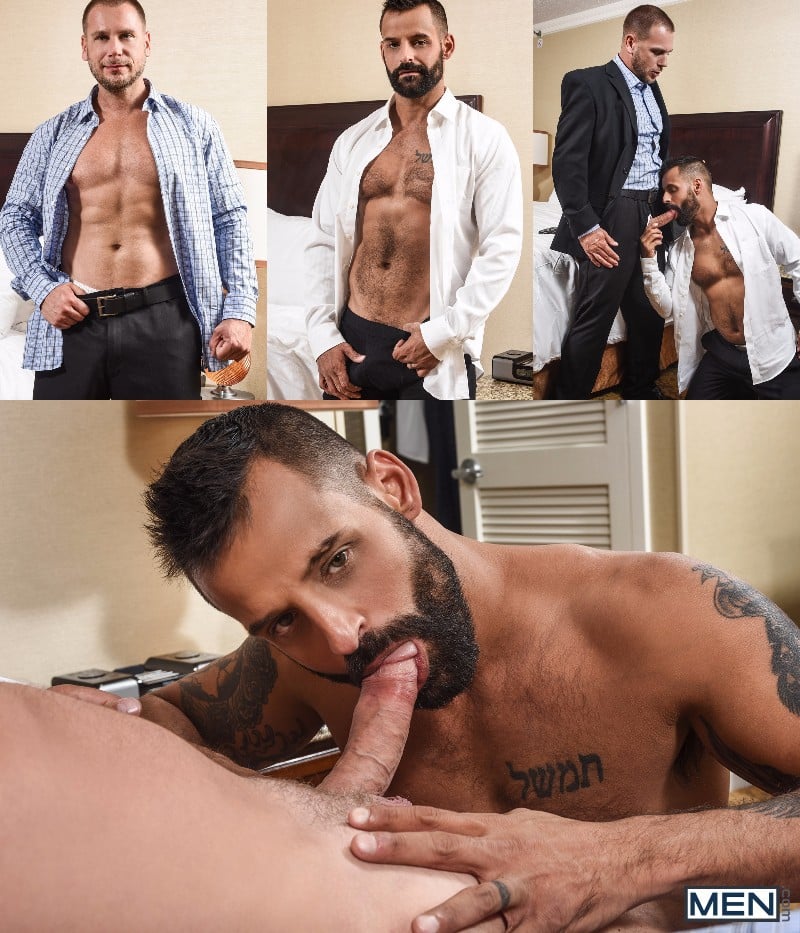 Watch All 3 Episodes of "Mail Order Husband" at MEN.com
Mail Order Husband is a fun look at what happens when guys who are about to be married lay eyes on each other for the first time. In this scene, Hans Berlin arrives from Germany and heads straight to David Benjamin's hotel room. From there the two plan to head off to city hall to get married. Come inside and see what happens next.
"You look different than I expected," David says disappointingly. He invites Hans into the room then hands him a suit and invites him to change in the bathroom. "Let's hope you clean up well," David says. Minutes later, they're sitting on the bed and Hans leans over for a kiss and David Benjamin rebuffs him saying that they're going to be late for their appointment at city hall. "I just want to see if there's anything between us," says Berlin in his sexy German accent.
Hans makes another move and his aggressive attitude turns David on. He unzips Hans trousers and pulls out his uncut cock. And before long it's growing in David's mouth and he's choking on it. Naked on the bed, David is getting head from Hans, then he pushes the German off his cock, lifts his leg, then kissing Hans he says, "Make me an honest man." I guess that's some kind of code for "shove your big dick up my ass" because that's what Hans does.