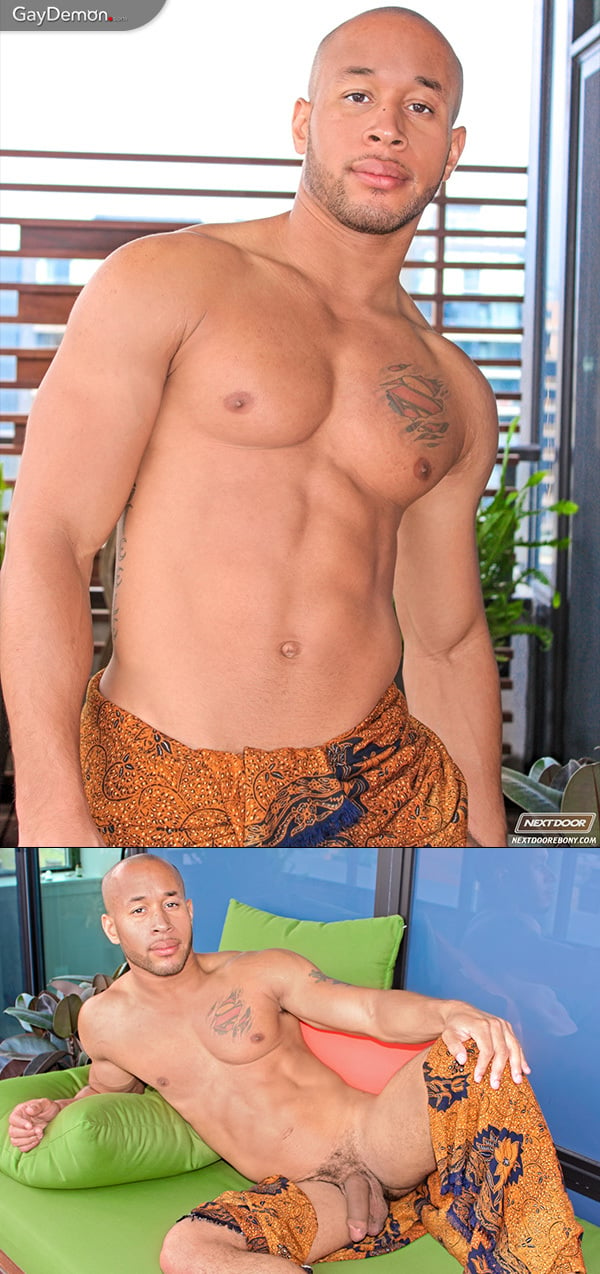 I think I enjoy about cocks is that they're all so different. Some guys have big ones, others small ones; some erections stick straight out in the air, others curve like a banana. Cut, uncut, mushroom heads, thick shafts and skinny ones, there are so many different dicks to enjoy. And there's no doubt about it, Lawson Kane from Next Door Ebony has a cock with personality.
When soft, Lawson Kane's dick is a heavy-hanging piece of meat flanked by a big pair of low-hanging nuts. When rock hard, it thickens up and curves severely to the right -- you'd have to come at that thing from around a corner!
Lawson is a good-looking stud with a bald head, face scruff, and a chiseled body -- he's fucking hot. And this handsome black hunk is showing off his sexy bod on the balcony before he heads inside to wank that big curved cock on his bed.