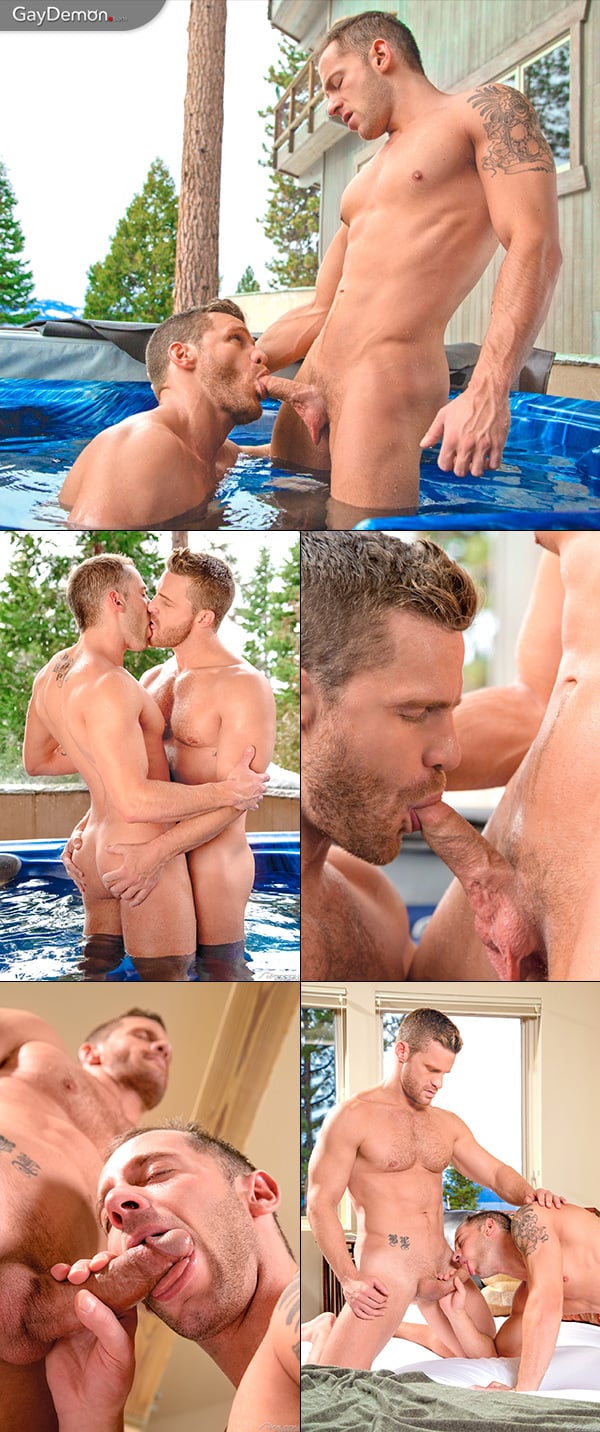 Landon Conrad and Tyler Wolf are the latest men getting it on in Falcon's new DVD Tahoe - Snow Packed. And they're in their hotel suite soaking in an outdoor hot tub and enjoying the panoramic view of snow-covered Tahoe.
Standing in the hot tub, Landon and Tyler start kissing and rubbing each other's hard-muscled bodies. As they kiss, Landon grabs Tyler's tight, round butt cheeks and won't let go. Landon kneels and sinks to his shoulders in the tub and swallows Tyler's stiffening cock. While the guys are heating up nicely, it's chilly out on the balcony, so they head inside where Tyler opens wide to get his mouth around Landon's thick erection.
Down on all fours on the bed, Tyler aims his hot ass in Landon's direction, and the blond hunk chows down on the bottom's smooth butt hole. But his rock-hard boner is aching to get inside this beautiful ass, so Landon inches it deep inside. Landon watches his thick cock disappearing in and out of his buddy's ass and he gets more and more turned off until he rewards Tyler for the hot fuck by unloading his balls all over Tyler's face.