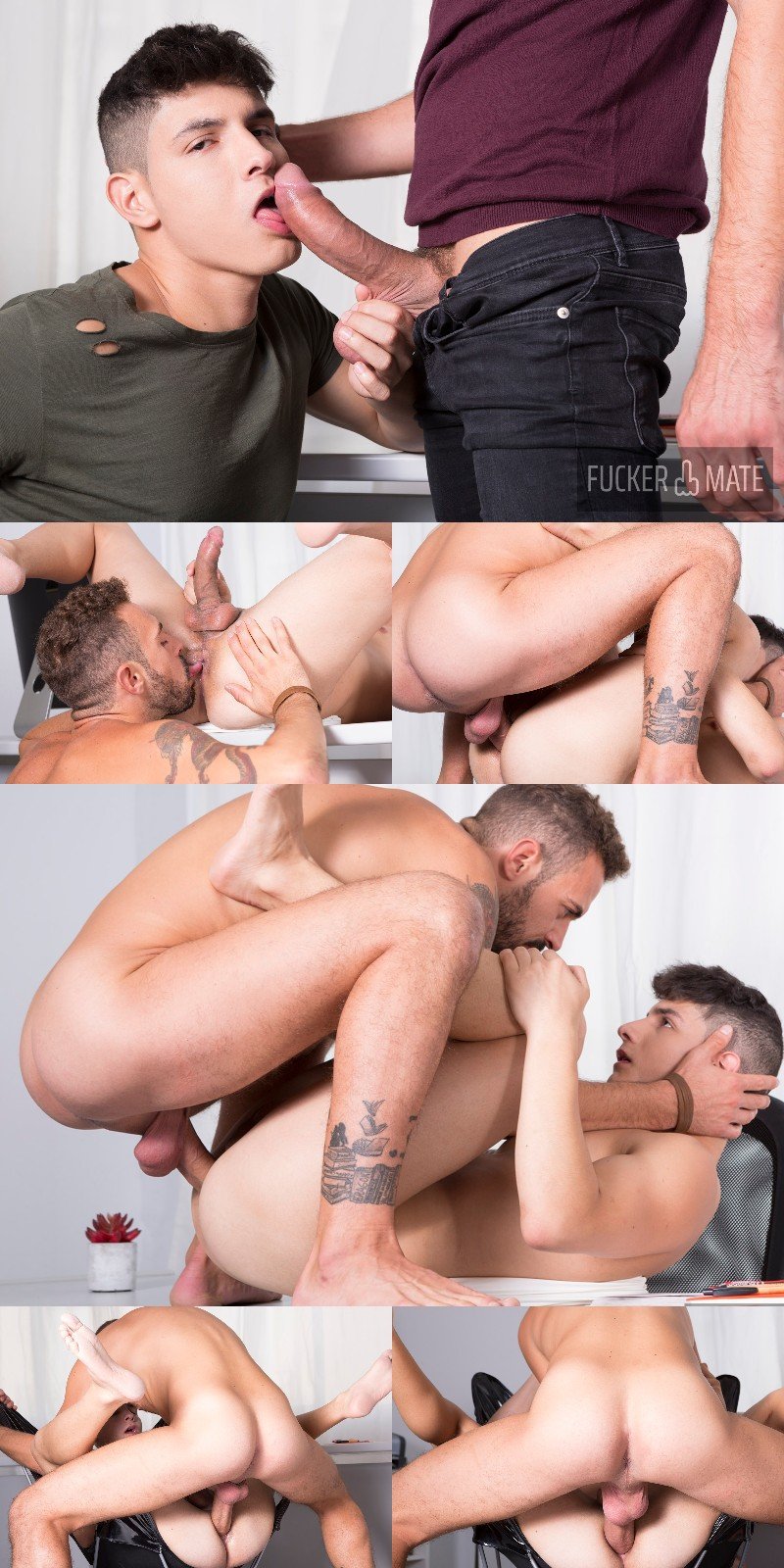 Watch "Undercover Neighbours" & All 240 Fuckermate Videos - Save Up to 55%!
On his way to work, Koldo Goran meets his new neighbour. Bastian Karim is sitting on the stairs and invites Koldo to come into his father's office. Poor Dad, his office will never be the same. Karim lies across his father's desk and takes Koldo's monster cock up his ass. Then Koldo lies on the desk while Bastian bounces on his meat and the boy almost makes Koldo shoot his load. Finally, they fuck in the very stylish chair, and I'm surprised they didn't break it.
Standout moment: Basian is on his knees and Koldo whacks the boy's cheek repeatedly with his humongous dick.
Koldo Goran has fucked in 17 videos at Fuckermate. Colombian bottom Bastian Karim has only appeared in two other videos, this is his third.