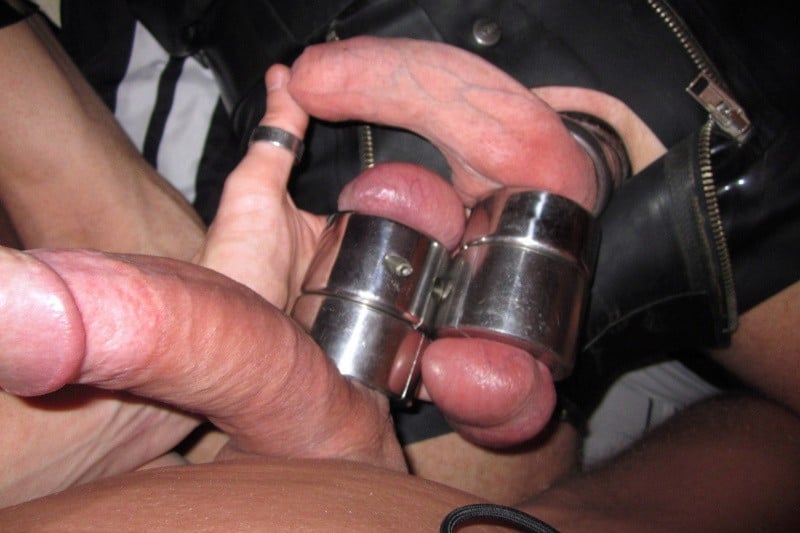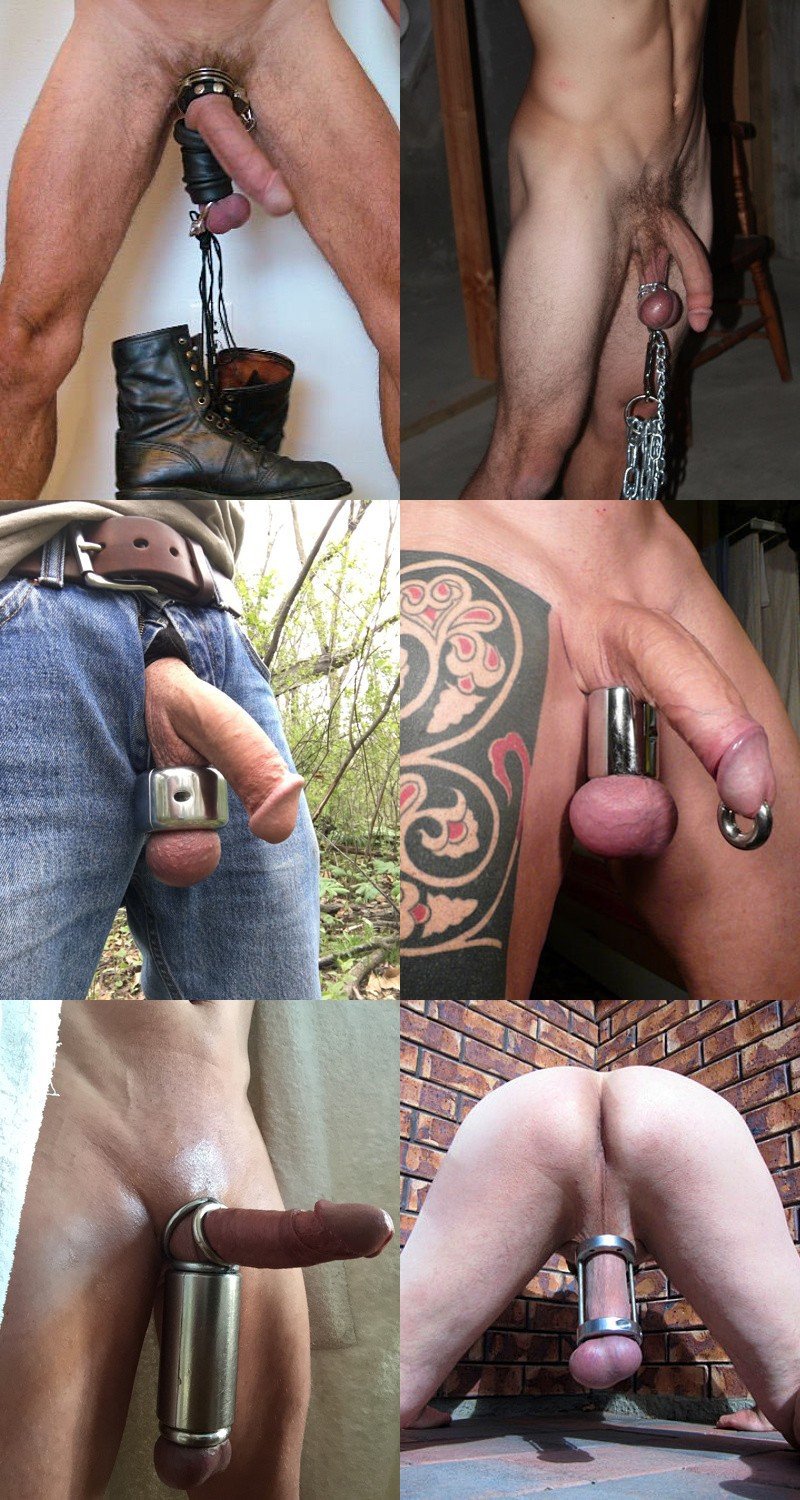 Are You In CBT & Ball Stretching? Check Out This Kinky Site
If your balls don't get wet when you sit on the toilet, you're not doing it right. If your balls get wet when you're standing at a urinal, you're doing it wrong.
Unless your balls get wet when you're standing at a urinal because you cruised the guy standing next to you and invited him to piss on you. Then all is dandy.
While these photos are some extreme examples, including the guy at bottom left whose balls are in a different zip code than his belly button, enjoying the sensation of ball stretching is pretty damn common.
Tugging on the sack as part of jacking off is ball stretching, no accessory required besides an opposable thumb and forefinger to circle around the base of the balls and exert the desired pull.
That can be your own hand or someone else's, if you trust them with such things. And trusting someone to handle you firmly yet delicately is a solid way to build an intense intimacy, even if only as part of a fleeting encounter.
If you're intrigued by the more extreme stretching, know that all these folks have taken the gradual route. They consistently and slowly work up to more intense and prolonged stretching. So if you're shopping for sex toys in this arena, start very small and read some guides on the best and safest methods. Hardcore metal toys aren't necessary, nor is hanging weights from yourself.
But eventually those good become a great Saturday night. Or Tuesday morning, depending on your schedule.
Just be prepared to explain to your doctor how you sprained your ankle that one day you tripped on your balls.