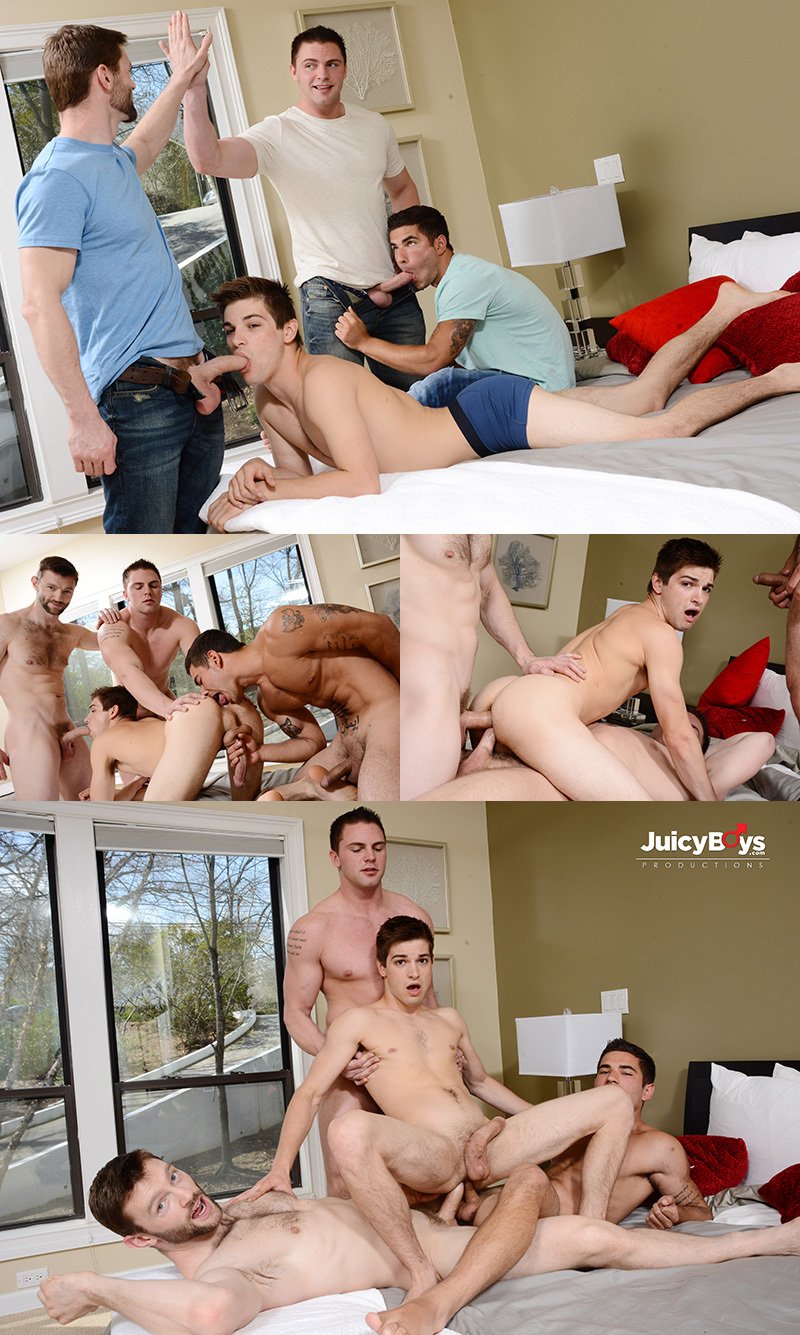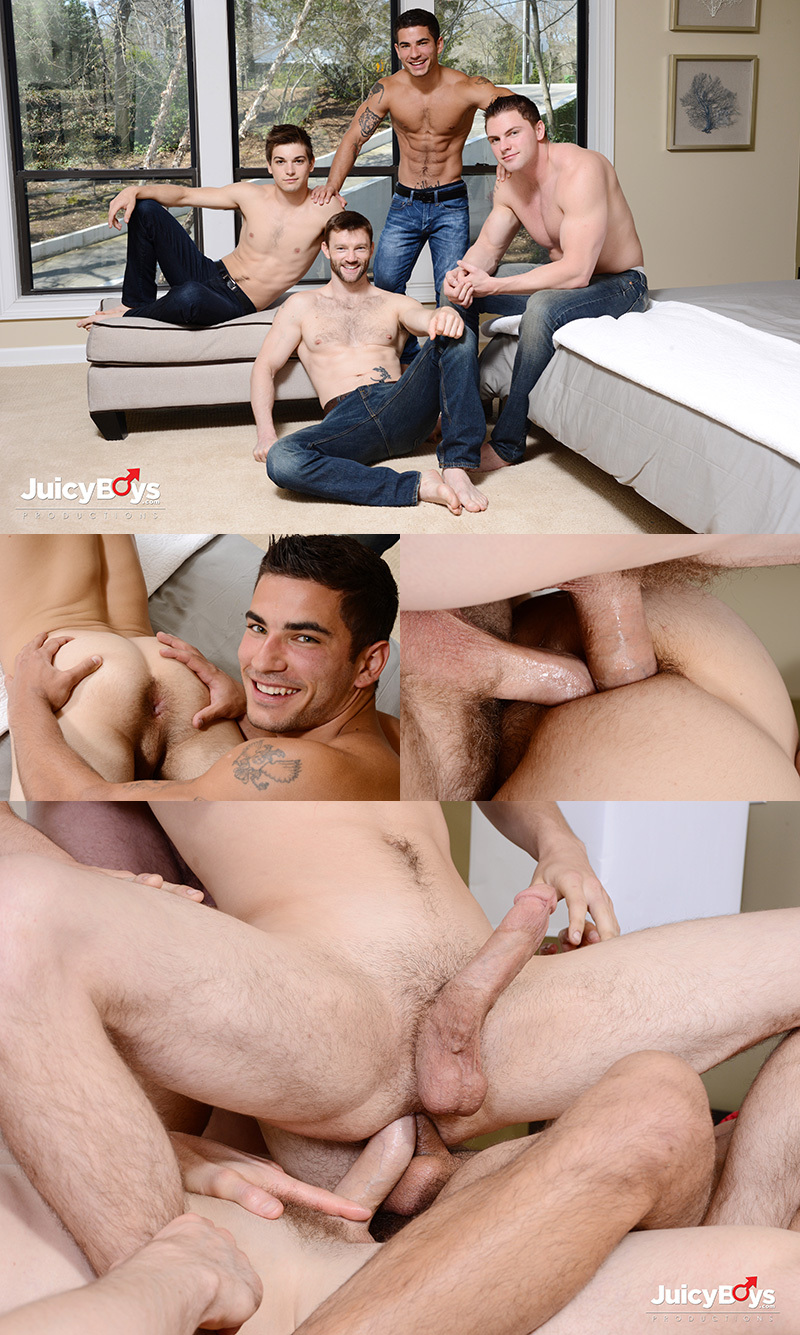 Now that's better! I was pretty disappointed when Johnny Rapid went bareback and it was a pretty bland scene with Dennis West. Not that Dennis isn't hot, he's quite a handsome guy and he seems great at fucking, but it felt like a bit of an anticlimax. I'd have gone with a big name pornstar and caused a sensation. It took a while, but Juicy Boys seem to have got there with the fourth Johnny Rapid bareback scene; a gang bang!
It seemed strange to me that the Johnny Rapid bareback series went into part two without the main attraction and starred just Dennis West and Jake Wilder. However, there is a storyline running through. I guess I'd have done it differently as an armchair director. Part three edges closer to being brilliant when Johnny Rapid got fucked by Vadim Black, another of my favourites.
But now at part four and with a gang bang starring Vadim Black, Dennis West, and Jake Wilder I think it's safe to say Juicy Boys have nailed it. Check out the full series at Juicy boys.