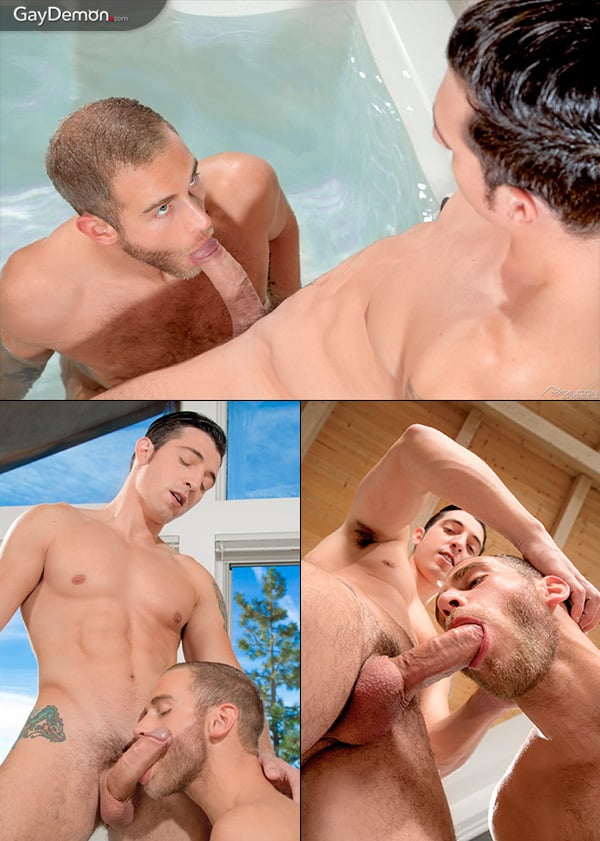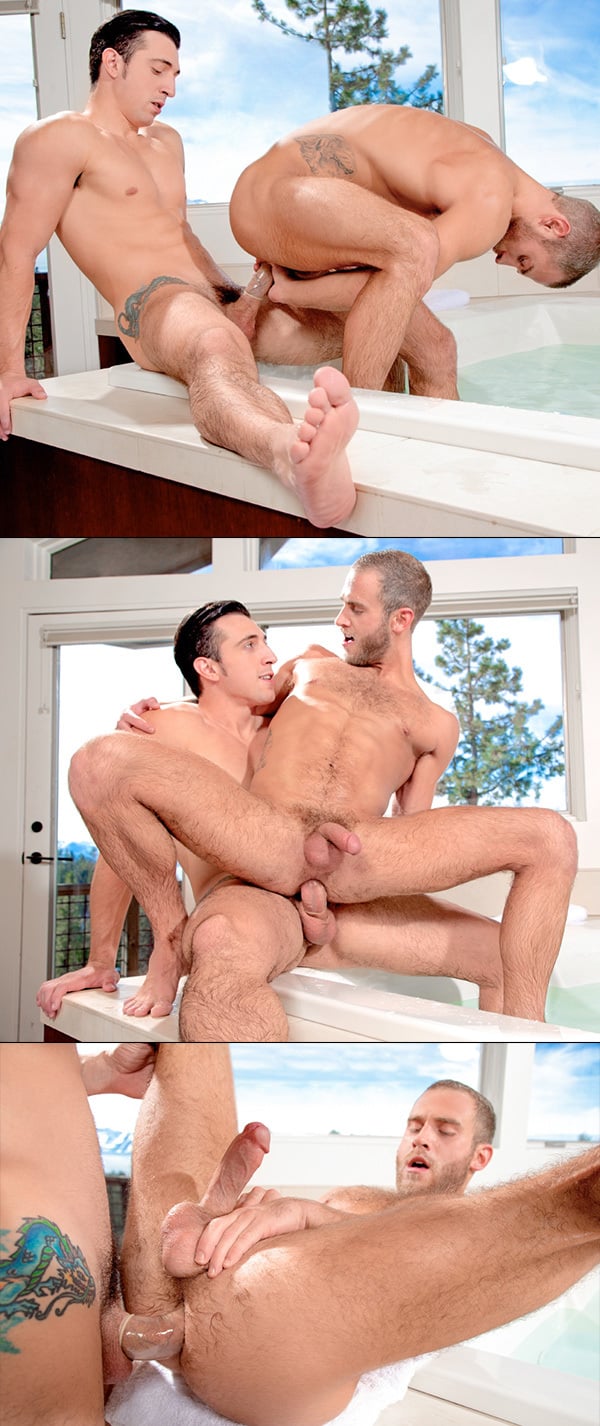 Falcon's new DVD Tahoe - Snow Packed is in full swing now and here's another scene from this winter cold, but sizzling video. Jimmy Durano and Shawn Wolfe have been out in the cold all day, but they know how to get warmed up -- soaking together in a hot bath. And with a nice big tub, there's room for two.
One of the things I really liked about this pairing is the opposition of these two guys. Jimmy Durano is dark-haired and smooth while Shaw Wolfe is blond, bearded, and hairy -- very furry.
Muscled Durano and furry Wolfe are sitting in the tub and their cocks are the first things to thaw out and pop into raging hard-ons. Shawn reaches over and grabs Jimmy's huge boner and the muscle stud stands up so he can shove his dick into this cocksucker's mouth. Wolfe swallows and plays with Durano's foreskin, then Durano gives Wolfe some head with his hands firmly planted on Shawn's tight buns. And Wolfe shows that he's quite the athletic bottom, sitting on Durano's huge cock in a couple of challenging positions on the edge of the tub. Shawn blasts his cum load all over his furry abs, then opens his mouth so Jimmy can unload.