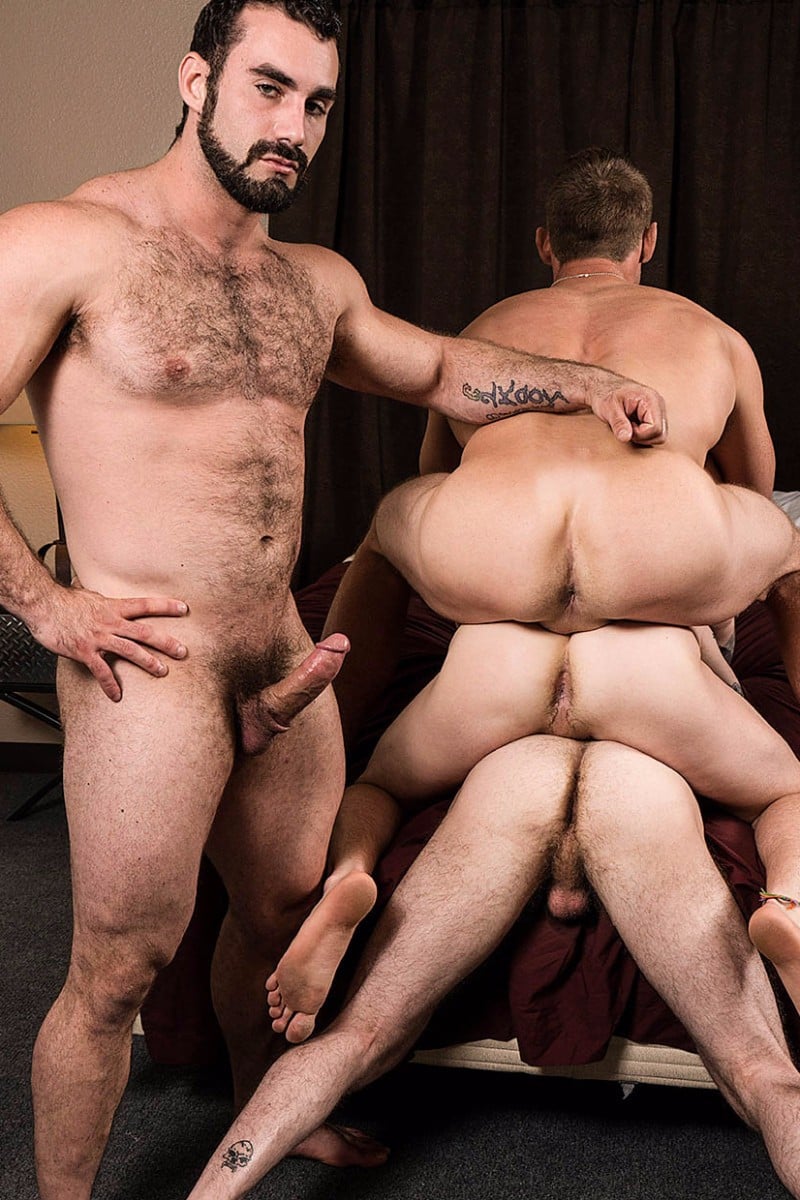 Watch All The Whole Kinky "Abandoned" Series
Bromo's Abandoned series wraps up with Jaxton Wheeler dominating his three bottoms in a 34-minute fuck-a-thon. He fucked each of the guys separately, each in their own scene, but my favourite was the second where Wheeler tied Max Wilde's ankles to his wrists and dicked his hole.
Now, in the series finale, the three bottoms are bent over the bed side by side and Jaxton fucks his way down the line and back again. Then the trio climb on top of each other and make an ass condo for daddy to fuck.