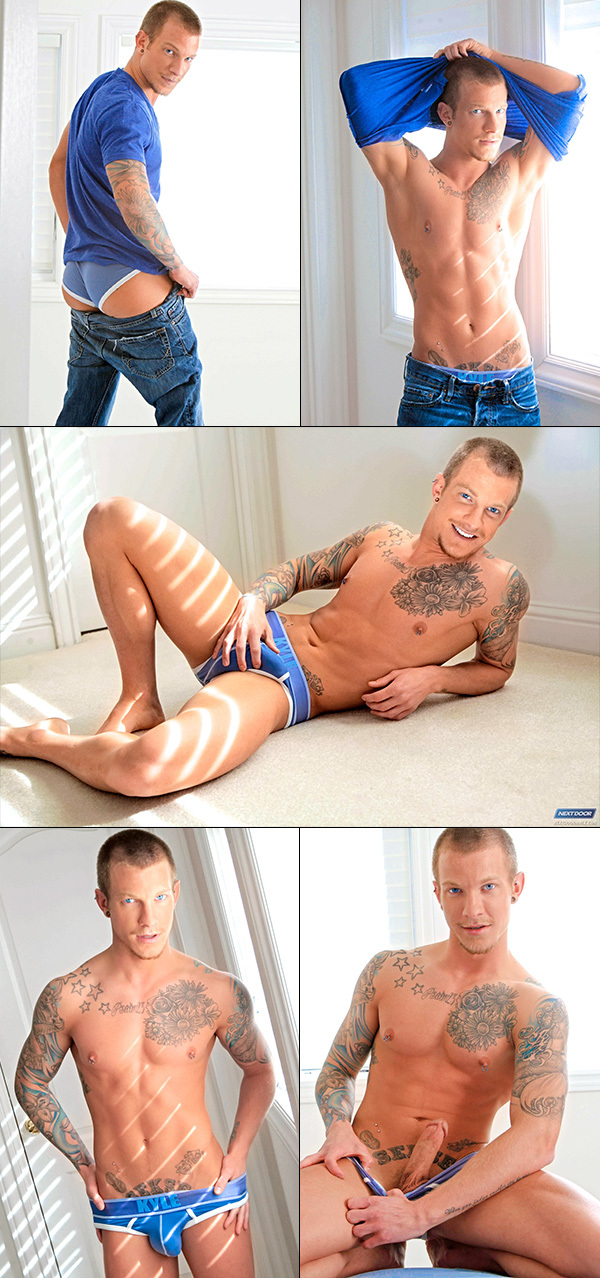 Jaxon Colt is a good-looking midwestern stud jacking his cock over at Next Door Male. He's got short, blond hair, face scruff, and dreamy blue eyes. I don't know whether those eyes have been enhanced with contacts or touched up in Photoshop, but if they're real, they're a pair of the most stunning blue eyes I've ever seen.
Jaxon is lying on his bed and getting ready for a mid-afternoon nap, but he's horny and decides he needs to wank off before he can slumber. He peels out of his jeans and t-shirt and shows off is well-defined and very tattooed body. His nipples are pierced and he's got another kind of piercing, which I've never seen before, on in his torso just right of his navel.
After stroking his dick and getting it hard, Jaxon pulls out a 9-inch dildo from under his pillow and starts playing with it. He gets on his knees, mounts the sex toy, and continues jacking his hard-on. When he's ready to unload, he lies back on the bed and blasts is creamy cum load all over his chest. Satisfied, he's ready for that afternoon nap.