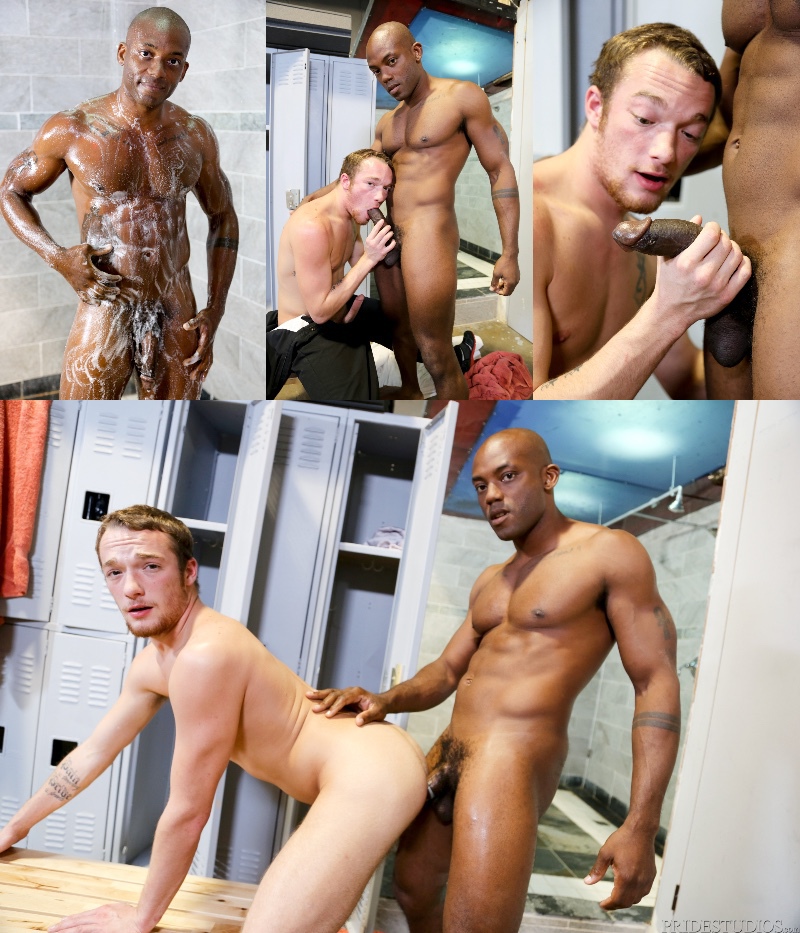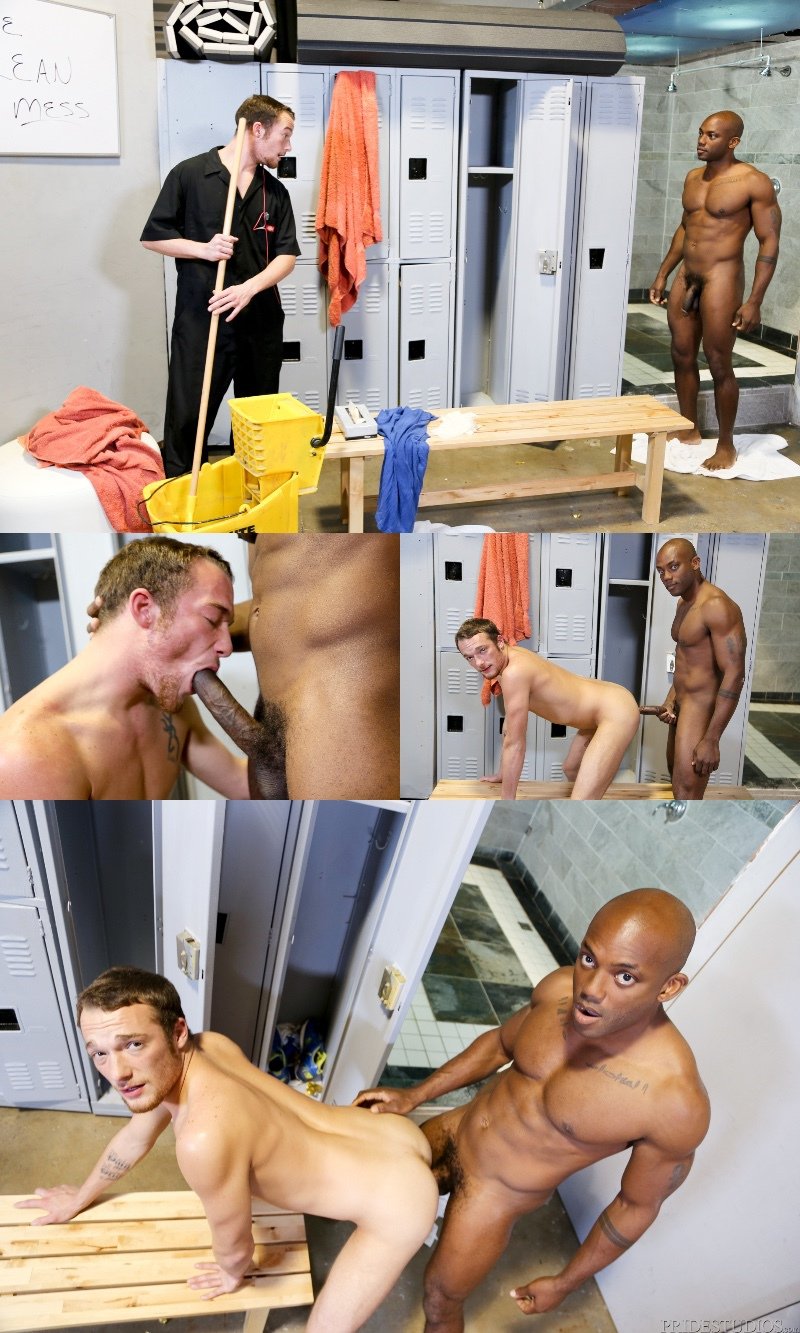 ---
Scene Pictures
Join for Just $1.00 - Click Here
After a hard workout in the gym, Osiris Blade takes a long shower, he lingers under the spray soaping his long meaty cock. Someone took Osiris' towel, so he calls to the janitor Zeke Weidman and asks for another. Zeke can't take his eyes off the heavy-hanging slab between Blade's legs. He chuckles and asks, "Is that thing real?"
I don't know about your gym, but at mine there'd never be an opportunity to lie back on the locker room bench and get my ass stuffed. I sure thing about it, but it just couldn't happen. First, I work out at a boutique gym that features individual bathrooms with showers, so there's no locker room. But sex at my gym is technically possible, although it'd be tricky slipping inside the washroom with a guy when there's a bootcamp class happening right there. I guess that's what would make it all the more fun.
After assuring Zeke that his cock is real, Osiris invites him to kneel and give it a taste. The janitor swallows as much of it as he can, then he lies back on the wooden bench and enjoys Blade's lips slipping all over his own erection. After some tongue action, Osiris stuffs his giant cock into Zeke's wet hole and shows him how real it is.