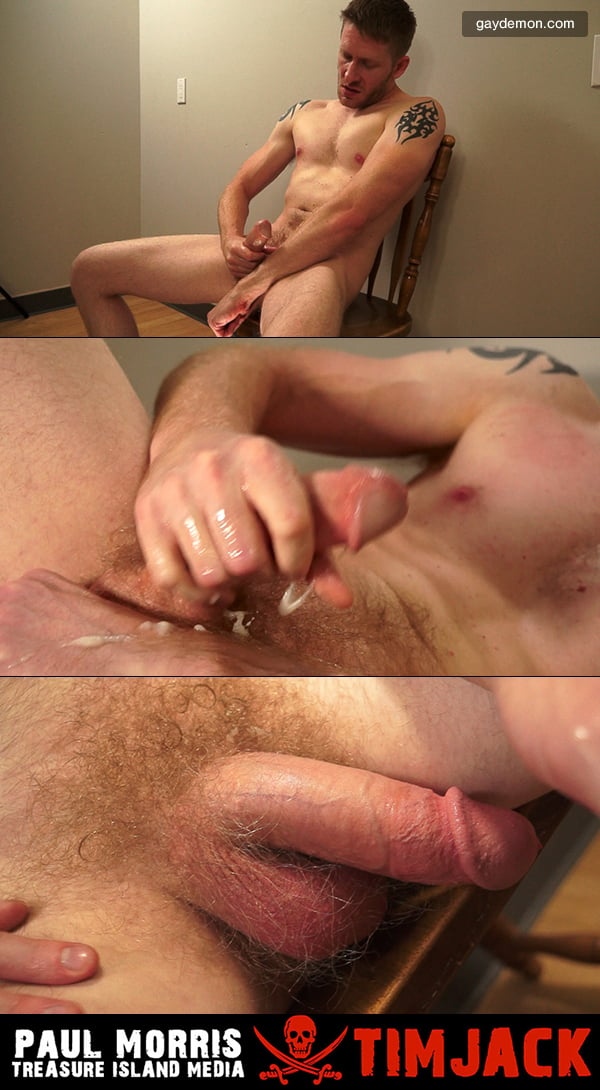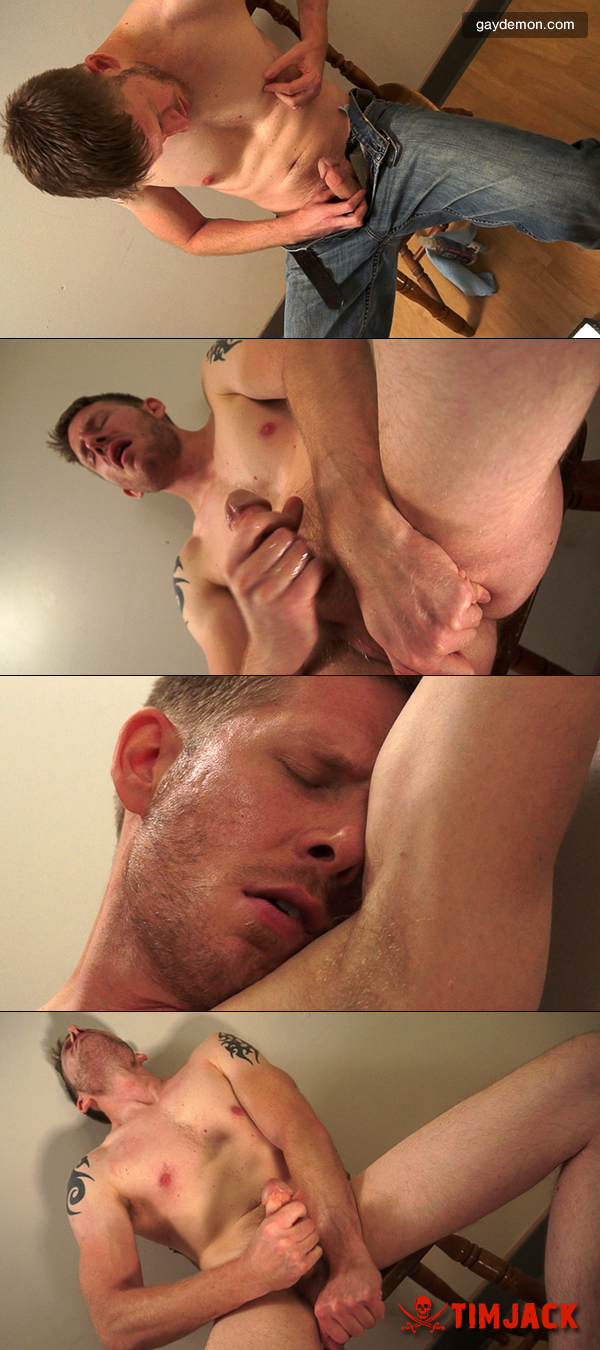 Scruffy-faced Devan Bryant loves eating cum, his own or someone else's. He's a tall, lanky, blond guy and he's stroking his meaty dick over at TIM Jack. At the end of his video he's wiping up with a towel and says to the producer, "I ate most of it." Hot!
Do you like chowing down on your own cum load? Sound off in the comments below and let me know. I usually love having a man blowing his wad in my mouth, unless he's been eating something vile like asparagus. But I generally don't lick my fingers clean after I have spunked, for no other reason that once I shoot, the show's over and there ain't going to be an encore.
Devan has the kind of cock that I love - it just keeps bulging thicker - a real grower. His cock head is a little on the mushroom side of things, and they're always fun to suck. And aside from eating jizz, Devan loves licking armpits, and while jacking off he plays with his nipples and snorts his pits. And like I said at the top, when he's done blasting his belly, he cleans up his own mess.