Hung Handyman Fills Pint-Size Boy's Tight Hole
17 Sep 2023 Comments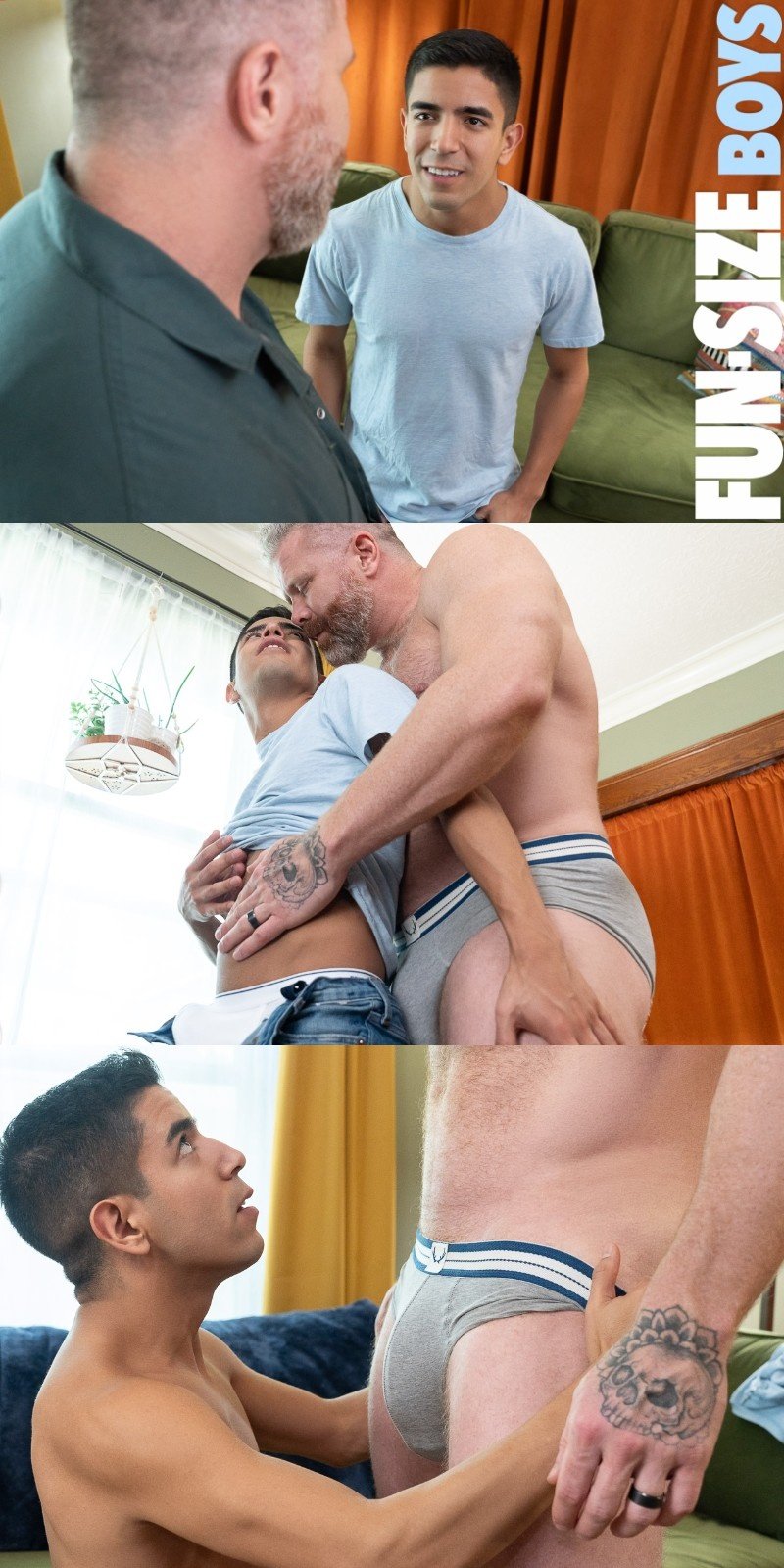 Handsome handyman Cain Marko loves it when his cute, pint-sized coworker (Milo Miles) surprises him on a job at Fun-Size Boys. Milo is wildly attracted to Marko and can't resist the towering man's hotness, especially when he's been spending all day doing heavy lifting and getting sweaty and musky.
This drives Milo crazy. The handyman doesn't mind the boy's attention -- he likes being admiring and worshipped. Come inside and see how.

Save 50% Now & Get Access to FSB & 13 Other Gay Porn Sites!
Milo pushes himself onto his very tippy toes to reach up and kiss the smiling giant. The handsome handyman sucks Milo's tongue all the way into his mouth. Then he takes off his shirt and lets the boy nuzzle his smelly armpit.
Milo unzips the man's coveralls and drops to his knees. He rubs his face against handyman's huge bulge. The man nods and Milo pulls out his huge meaty cock. Milo swallows inch and after. "That's it," Marko says, "swallow the whole thing." And Milo does.
Fun-Size Boys explores sex between tall, hung men and pint-size boys. The young lads love standing on their tippy toes to sneak a kiss from these large size men. They love swallowing their huge cocks even more. There are 120 videos for you to enjoy with a new one added every other week. Carnal Plus offers you 14 sites and over 3,200 videos and you'll get access to them all.
Watch full scene at Carnal Plus