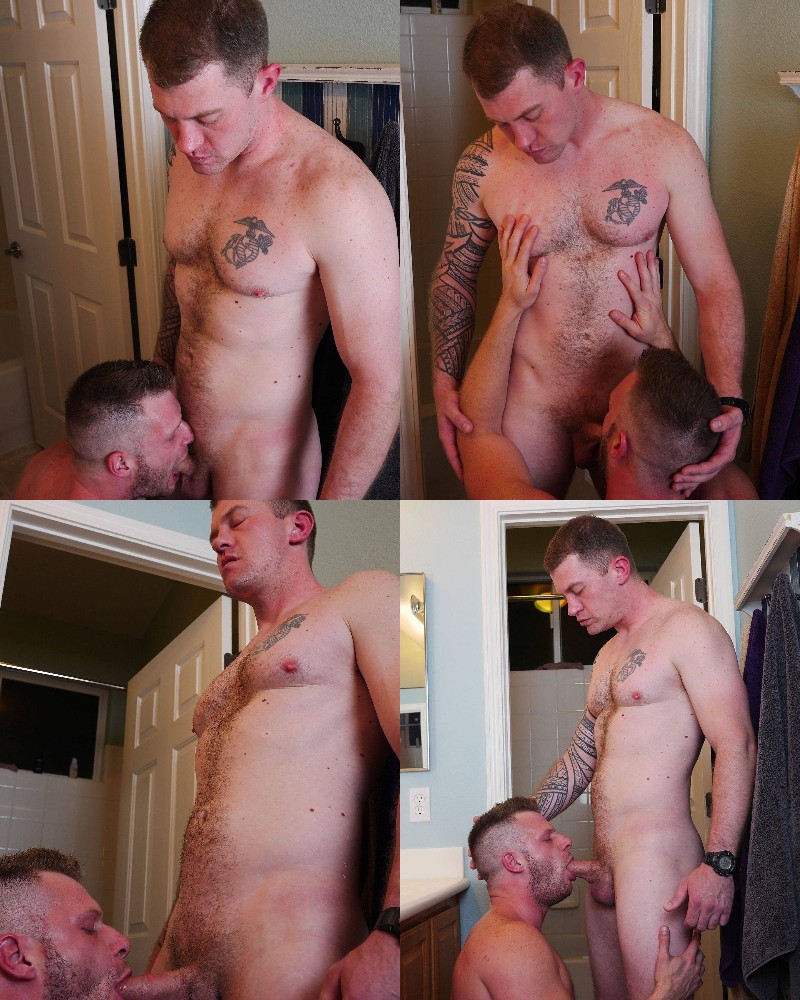 Watch DJ Plowing Brian Bonds' Ass - See Over 500 Other Raw Fuck Vids!
Daddy Tyler Reed of Breed Me Raw flies in a number of guys at the same time and they all stay at his house. Then he pairs them up over the course of a week and he ends up with lots of videos for his site. But when you've got a house full of horny studs, you've got to have some rules. And Reed's big one is no fraternizing with the other guys between shoots.
Muscle stud DJ is just coming off a porn shoot and he heads to the bathroom to get cleaned up. Brian Bonds is just finishing up in the shower and notices DJ's still packing some wood, "You haven't showered yet," Brian says walking toward his housemate. He grabs DJ's stiffening cock saying, "You've still got that after scene funk happening." Then he drops to his knees and gulps the stud's big dick down his throat.
This is DJ's second scene, he fucked Jackson Reed in his debut at Breed Me Raw. Brian Bonds has filmed about 20 scenes for the site, so you've got lots of catching up to do if you've missed them.