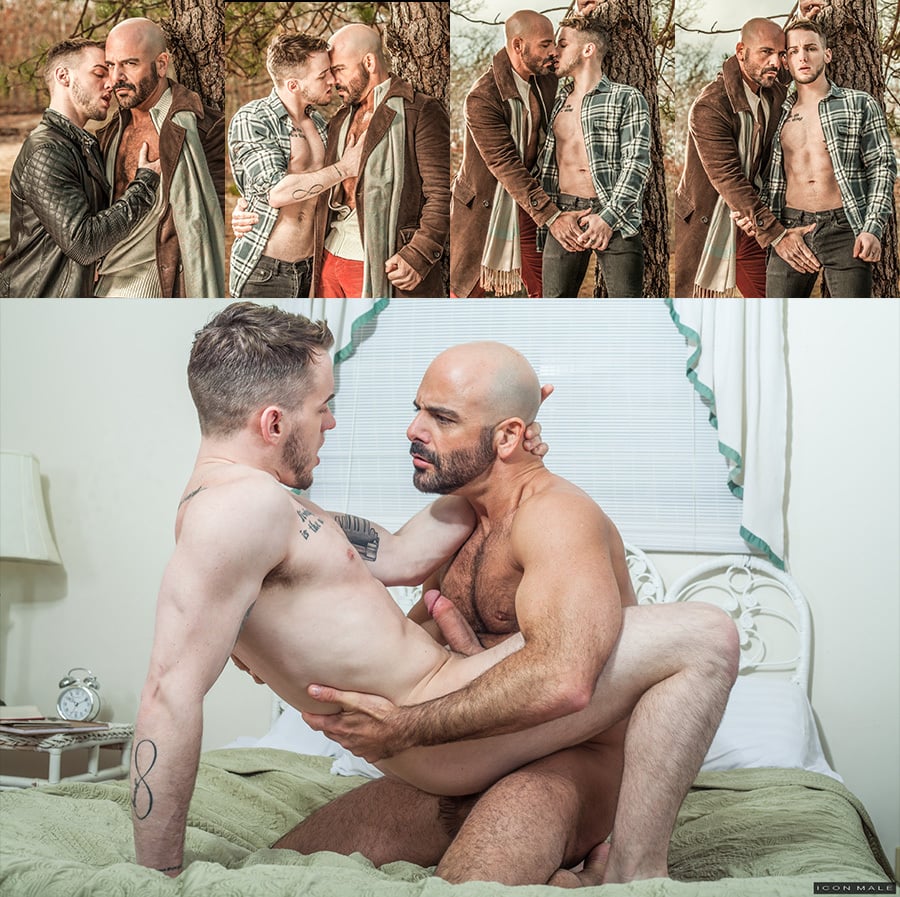 Adam Russo is a sexy-looking dad, so it's no wonder that sparks flew when he and Colton Grey first laid eyes on each other. In "His Son's Best Friend" at Icon Male, Sam Truitt is playing Russo's son and Colton is a his friend who lost his home and has nowhere to stay, so Colton ends up staying with Adam and Sam. And Colton's presense gets Russo's feelings stirred up. He always thought he was straight, he has never had sex with a guy before, but Colton is changing all of that. Come inside and see what happens.
Colton's father lost his job and now they're homeless. Nick Capra finds his ex-student Colton hitchhiking into town and picks him up. He offers Colton the guest bedroom, but that comes with some strings attached. After sucking his teacher's cock and getting his ass boned, Colton sneaks off and ends up at his friend's house. He and Sam are hanging out when Russo arrives home and catches them smoking in his bedroom. Russo doesn't like Colton at first, he thinks the lad is going to be a bad influence on his son. But when Russo finds him sleeping on his laundry room floor, his heart warms up and he lets Colton stay in the guest bedroom.
When Adam and Colton finally kiss, it's a passionate and frenzied moment where they can't get enough of each other and the clothes can't come off quickly enough. Naked and wrapped up in each other on the bed, the passion explodes as they continue exploring each other for the first time. They kiss, nuzzle, roll around the bed, look into each other's eyes, then finally taste each other's cocks. And after burying his beard in Colton's beautiful ass, Adam fucks him, slowly at first, but it builds with intensity until Colton finally busts a massive load of cum all over himself. There are a total of four episodes in "His Son's Best Friend," so head over to the site and check out the previews.