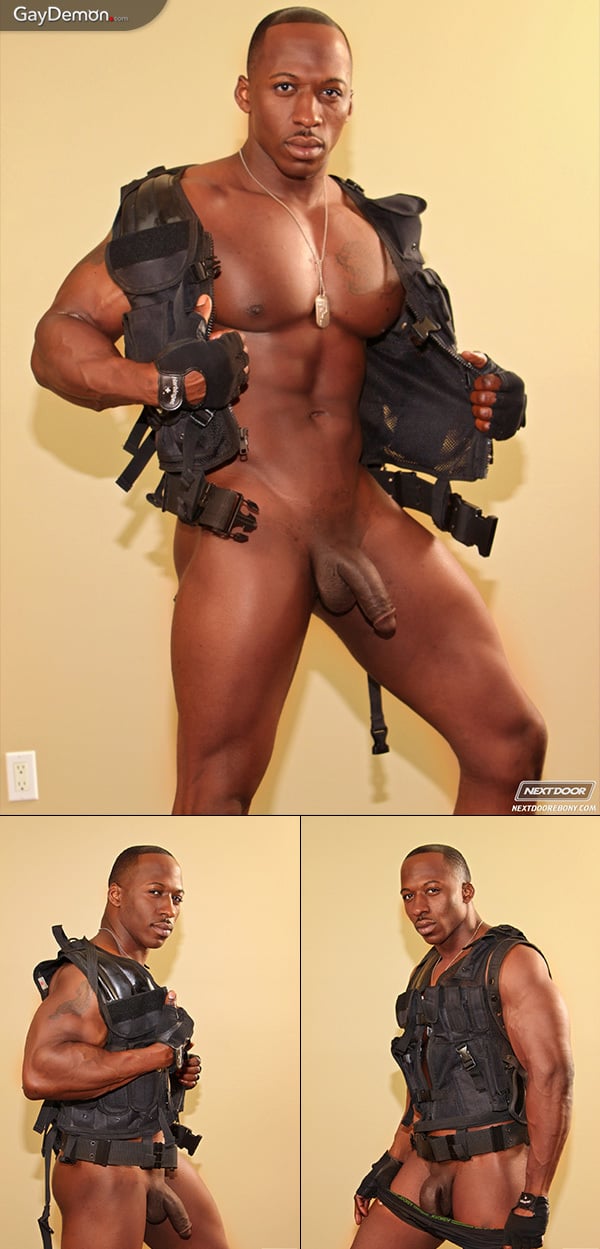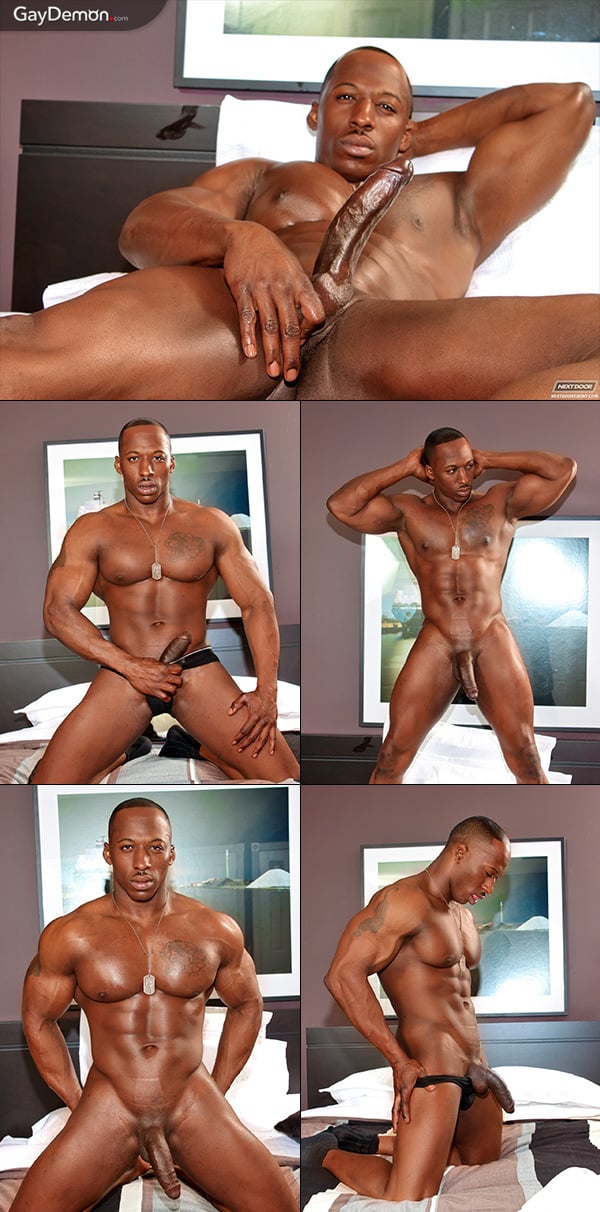 "Good lord" is about all you can about Derek Jackson. He's a sexy black hunk and he's putting on a seductive and horny show over at Next Door Ebony. His video is a little different than the regular jack-off scenes we're used to watching.
This handsome hunk puts on a strip-tease show like you might see in a exotic dancer club. He peels out of his SWAT uniform, then nearly naked he dances, rolling his muscles around like I've never seen before.
Once he's completely naked, he grabs a bucket of soapy water and starts washing himself with the wet lather. And the way he strokes his heavy-hanging, massive cock is something to see. If Derek Jackson doesn't get you revved up, you'd better call 911 because you're probably dead. I sure would enjoy stuffing dollar bills in his jockstrap, but he ain't wearing one!