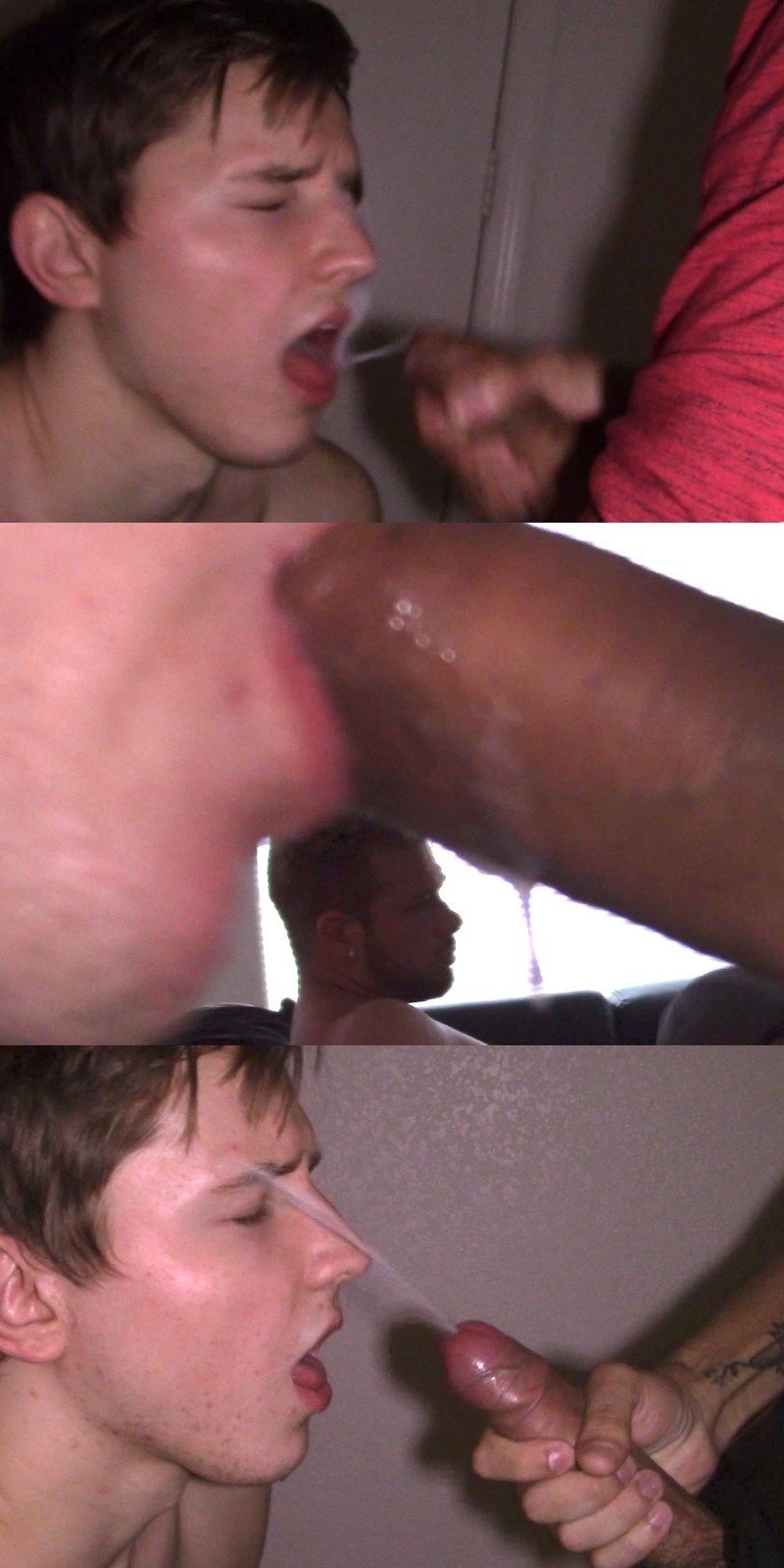 WATCH THIS RAUNCHY BAREBACK ORGY & DOZENS MORE - ONLY $1.99 FOR 48 HOURS!
When the urge strikes, this cocksucker just can't help himself. He went to this sex party with his boyfriend, and when we first see him, he's hunched over the back of the sofa getting screwed. The top pulls out and moves on, so this bottom looks around for his next cock and sees a guy walking down the stairs. The stranger pulls his dick out and this cum pig drops to his knees.
He sucks this dude's big dick, then another fat uncut one after that. He's got spit and God knows what dripping off his chin. Naked now, he staggers into the kitchen and some guy pushes him over the kitchen sink and fucks him. Come inside and see what happens next, you won't believe it.
Our party boy was supposed to have met his boyfriend out in front of this house, so they could head home. The frustrated boyfriend finally starts hunting for this cocksucker, and it's not long before he spies him through the kitchen window. Still bent over the counter and with a second man drilling his ass now, the bottom says, "Give me five more minutes."
Minutes later, the boyfriend is back at the window, and by this time, a fourth guy is plowing his lover. The boyfriend gives his partner the finger and leaves. Does butt boy run after him? Nope! All he can do is say "I'm sorry ... I'm sorry" while another man slides into his ass.
Sketchy Sex has over 140 videos of gang bangs just like this one, and they're running a holiday special right now, and until January 1, and you can grab a 48-hour pass for only $1.99!