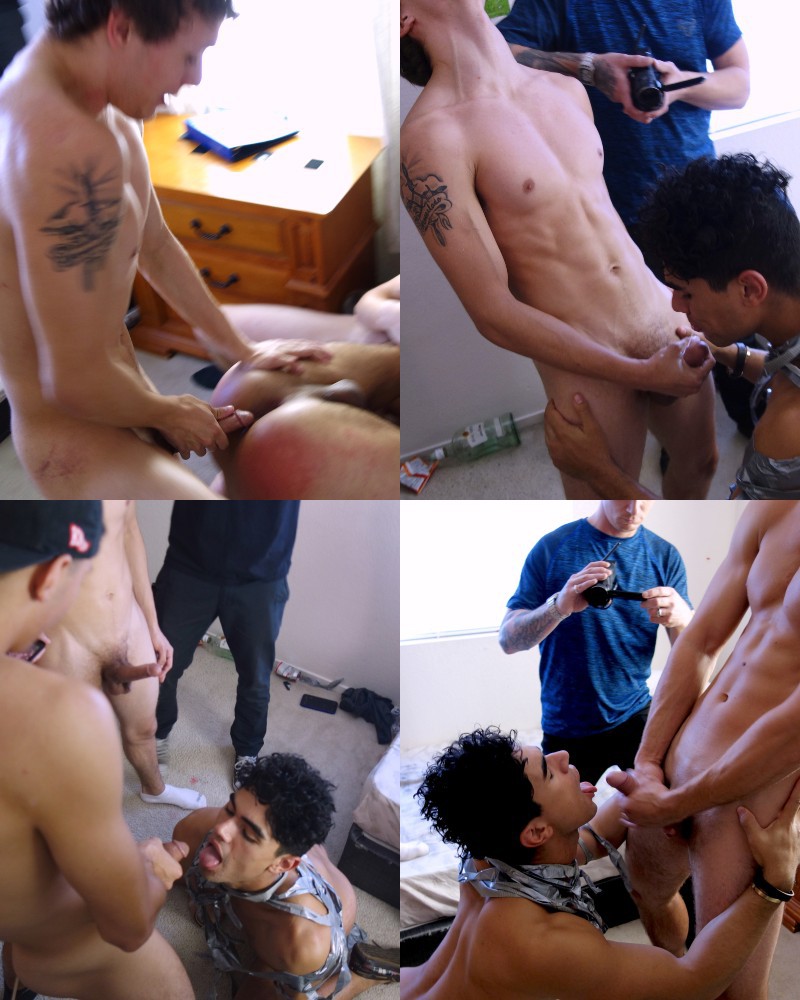 Watch the Cum Fly in these in Rowdy College Gang Bangs
Max Marcianno has been the center of attention in the last couple of videos at Fraternity X. He fucked a couple of pledges who got their asses paddled at one of the dorm's rowdy parties. But when this video begins, Max is actually getting his ass paddled. His yells bring the other guys running.
They join in the fun and decide that it's Max's turn to get fucked. After screwing him, a number of the guys shoot their cum loads right into his mouth, including a couple of the guys he paddled. If you're going to dish it out in this dorm, you'd better be able to take it, too.