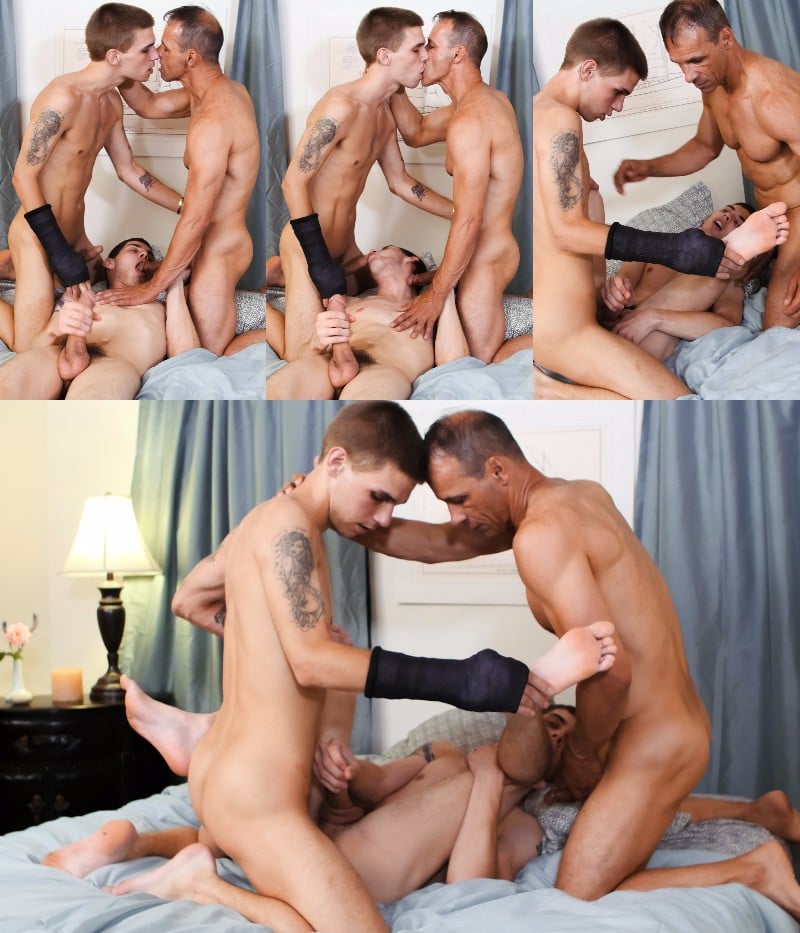 Get a 3-Day Trial at Icon Male - Only $4.95
Trent Ferries meets older man Rodney Steele in a support group and it's not long before the young buck gets this daddy in the sack. In this second scene from Icon Male's Fathers & Sons 5, the couple invite Sam Truitt into their bed.
Trent Ferris and Sam Truitt used to be lovers in real life. I read on the Pornland blogs that they split up, so I'm guessing that this scene was filmed before their break-up in March. But who knows, porn hunks are like anyone else and go back and forth, some more than others. The only difference is that we generally get to see a lot of the drama. But the break-up between Ferris and Truitt seemed pretty friendly, so it wouldn't be unusual to see this pair fucking together in a scene post Splitsville.
Sam Truitt is the bottom in this scene and gets his ass fucked by both Rodney Steele and his ex-lover Trent, who also happens to be wearing a cast on his arm. I particularly like the sequence where Sam in on his belly sucking Trent's nuts while Rodney drills him hard. In the end Rodney and Sam cum on Sam's belly while Trent jacks himself off beside them.