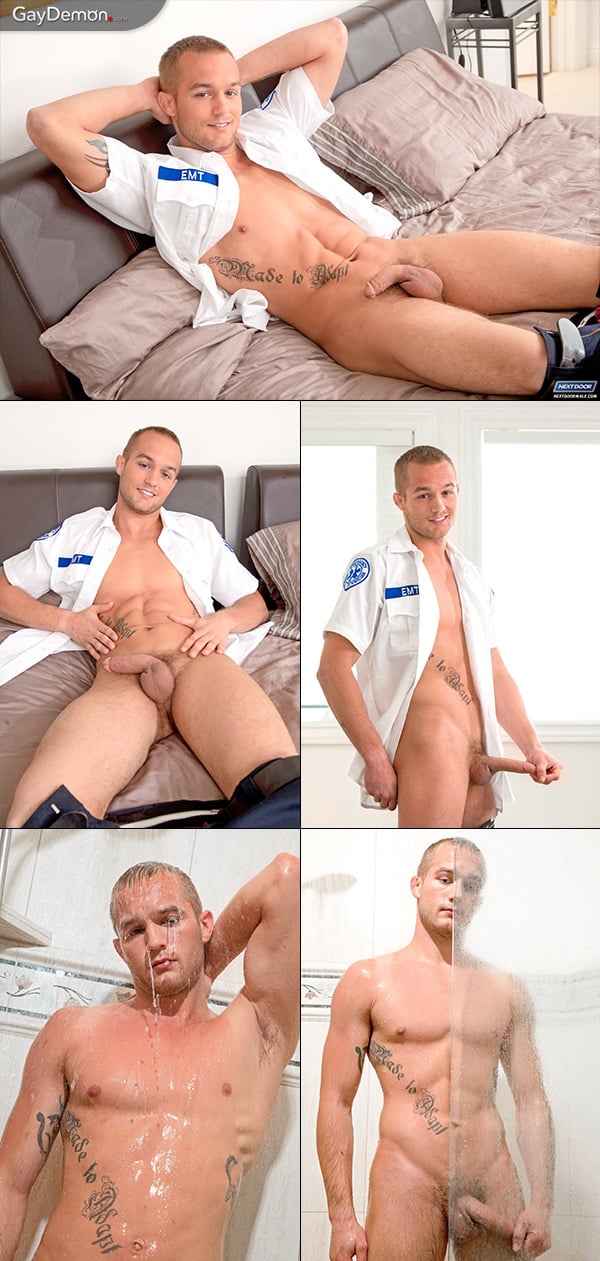 Edward Prince is a cute, blond stud and he works as an EMT and he's letting us into his shower and bedroom in this new video from Next Door Male. When this Southern boy gets home after a hard shift, he likes jumping in the shower to wash away the day's stress and grime, then he heads for his bed for a hot wank session. And I guess that means when he's done that he'll need another shower.
Prince is a good-looking stud with blond hair. a bit of face scruff, and sexy grey eyes. And although he's all man, his face is boyishly cute. His body is smooth and well defined and he's got a cute butt, too. His cock is fairly long and curves down a bit when completely hard. And he's also sporting foreskin that he can pull over his cock head, even when it's hard.
And like I said, after jacking off all over himself, Prince's abs are a sticky, creamy mess and he needs another shower, but he lies back, closes his eyes, and has a little snooze first.