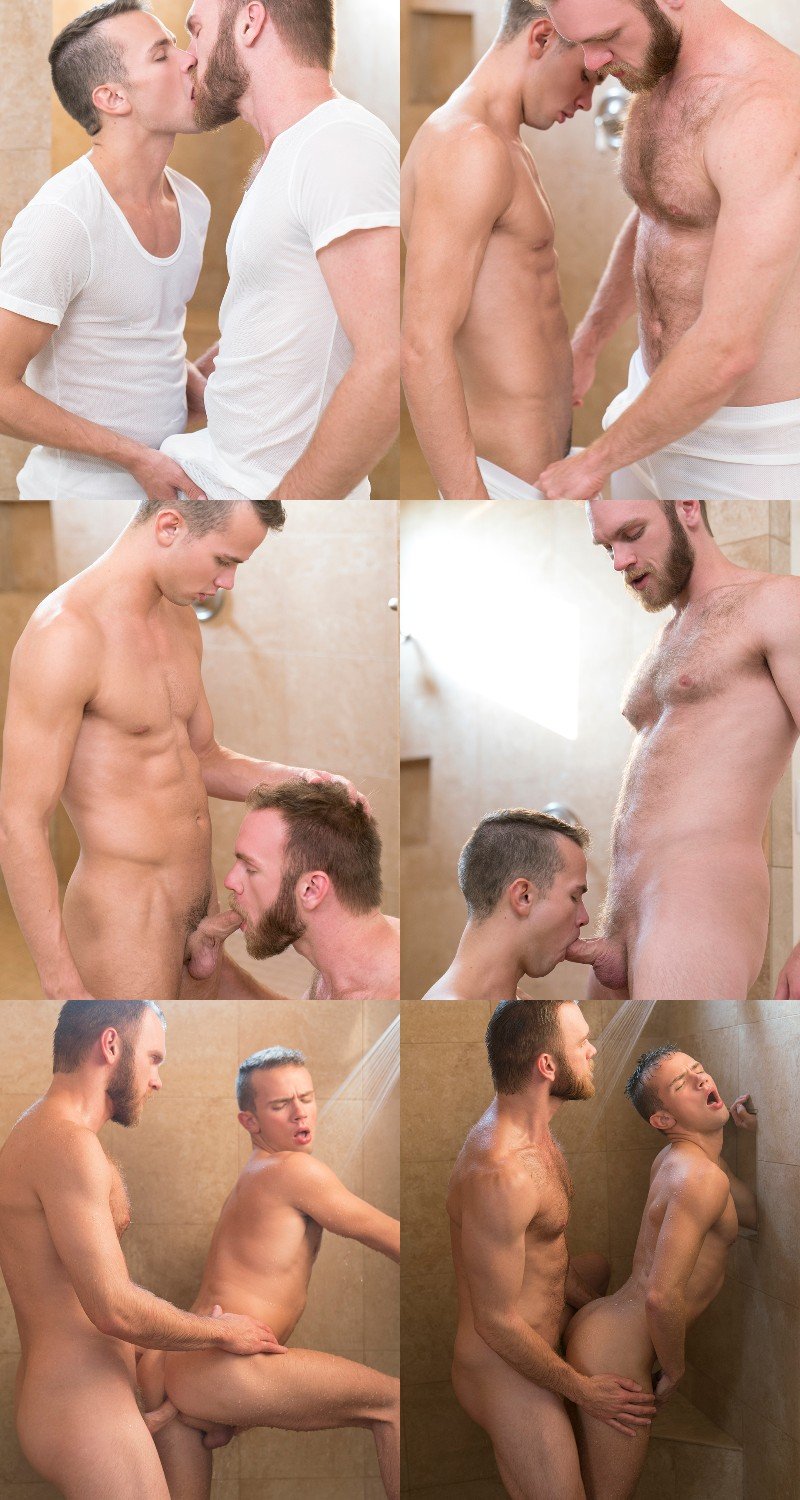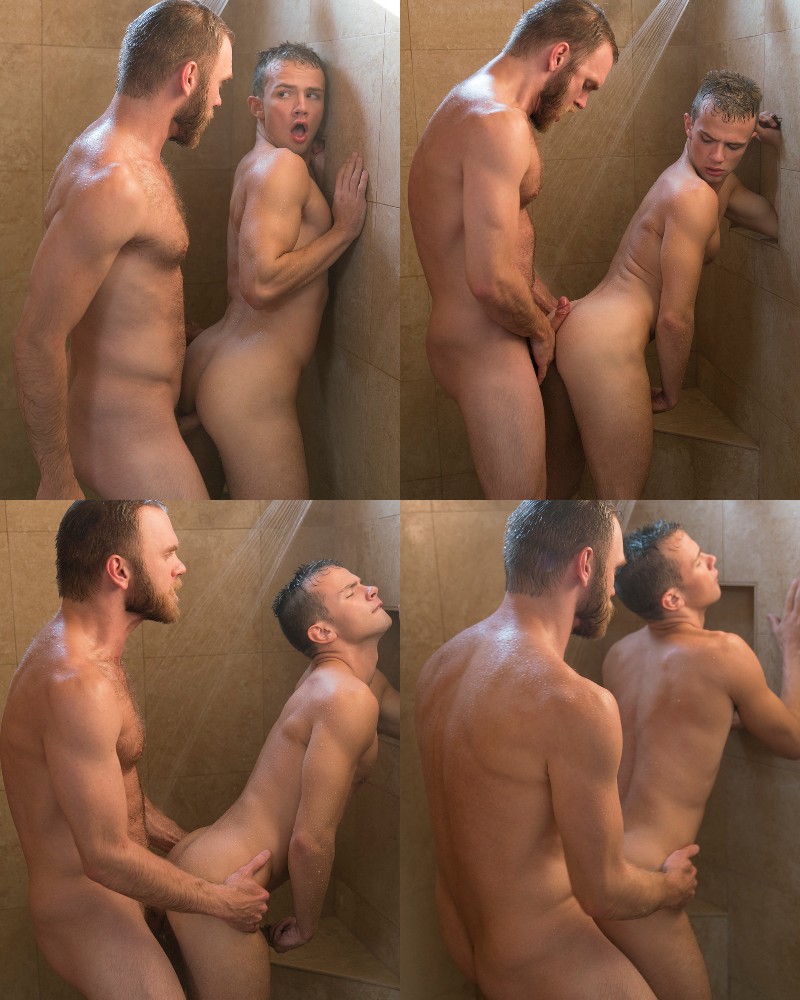 Watch these Dirty Mormons Fucking in the Shower
Elder Land has been fantasizing about having a romp with Bishop Gibson ever since he started his mission, but the induction process into The Order kept him quite busy. Now that he's been admitted into the secret society of Mormon men, he's got a bit more time to pursue other interests ... and men.
The bearded Bishop and the young Mormon boy head into the shower and kiss while stripping off their temple garments. Then the Bishop turns on the hot water and slips his stiff cock into the lad's tight hole.