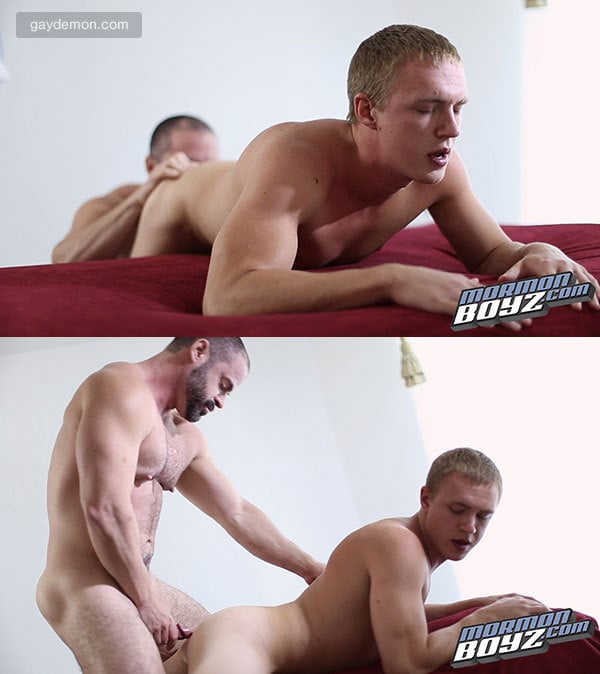 Bishop Angus continues his task to ordain the missionaries at Mormon Boyz, this time with Elder Buckley. The 19 year old is quite butch, so it was not known by the bishop whether he'd be so willing to take it in the ass, but missionaries are good at following orders.
The ordination begins by taking off their clothes, cotton underwear included. Noticing Buckley's extra large cock, Bishop Angus moves in close to start what he calls "a special ordination". The ultimate task to become ordained is to take the bishops cock in several positions, so he is bent over the rickety table for a prolonged rimming in preparation.
Elder Buckley is first penetrated raw by the bishop in the missionary position. Quite apt. He then gets flipped over to be pounded deeper - the look on his face is incredibly arousing. Once more, the bishop turns him on his back and continues to slam his dick bareback in Buckley. Buckley can now be welcomed to the higher priesthood!