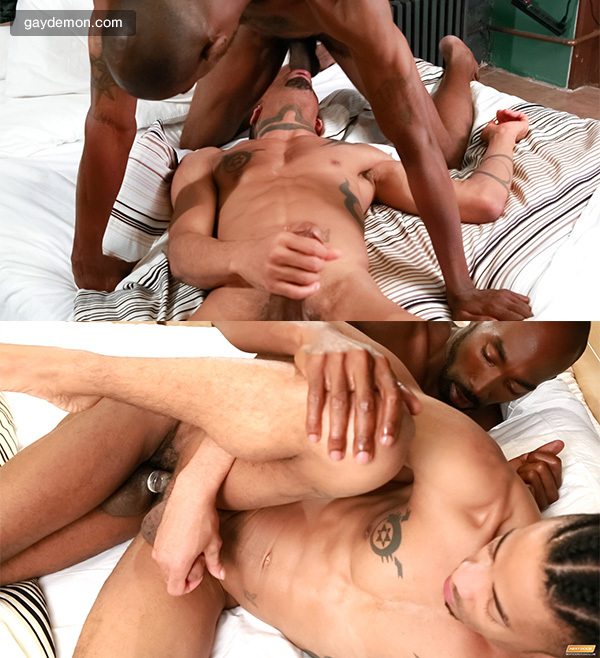 Have you ever been woken up with a blowjob? It's a weird experience. I had a lover who did that regularly ever few months, and I'd wake up feeling startled, a little annoyed that someone was disturbing me, then I'd realize that my lover's mouth was on my cock. Kind of hard to be pissed about that.
In this new video from Next Door Ebony, Jin Powers wakes up first and he notices his man's morning wood under the sheets. PD Fox is his boyfriend and he's packing a major piece of meat. I don't know why Jin was wasting time rubbing his hand over the sheets, or even reaching under and stroking his lover's hard-on -- just pull the fucking thing out and suck it!
And when he does, I love watching his big lips sliding up and down this enormous cock. Jin sure does know how to suck dick. And unlike me, Fox doesn't wake up grumpy, his hands slide up to his over-sized nipples and start twisting while his lover is downing his bone. But now that Fox is awake, he's horny and looking for another warm spot to plant his dick, so ready or not, Jin is getting his ass fucked.