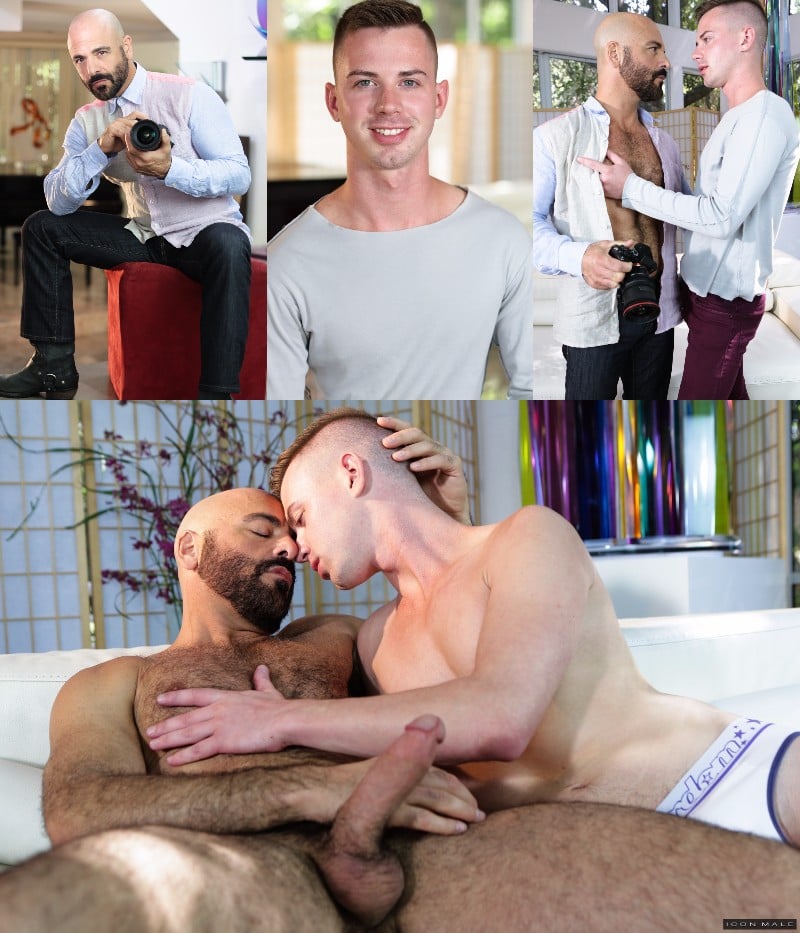 Get a 3-Day Trial at Icon Male for $1.00
Model Kyler Grey has landed a gig with a big shot photographer. "You must be Tyler," says Adam Russo, inviting the model into his home. "It's Kyler," he says, then asks where the change room is. "Oh baby, during fashion week you're going to be half naked in front of designers, photographers, other models ... you can change here."
Kyler thinks the photographer is putting the moves him and says, "I know how this works, I'm not naive. You promise me jobs to have sex with me. I'm not interested." Dirty dawg Adam lays it on thick, telling Kyler that he's a very successful photographer and his girlfriend just got back from Belize where she shot a calendar. Russo offers Kyler some more words of advice on his modelling career, then a hug. Kyler holds on a little too long, and when they pull apart, he looks into Adam's eyes and dives in for a kiss.
Turns out that girlfriend model may just be a figment of Russo's imagination because he doesn't hesitate to tongue the lad right back. Then he leans back and lets Kyler enjoy his cock. After blowing the model, Russo puts him over the back of the sofa and eats his smooth hole. Kyler grabs the photographer's hard cock and guides it into his horny hole. Russo mounts the model and gives him his first casting couch fuck. First of many, I'm sure.