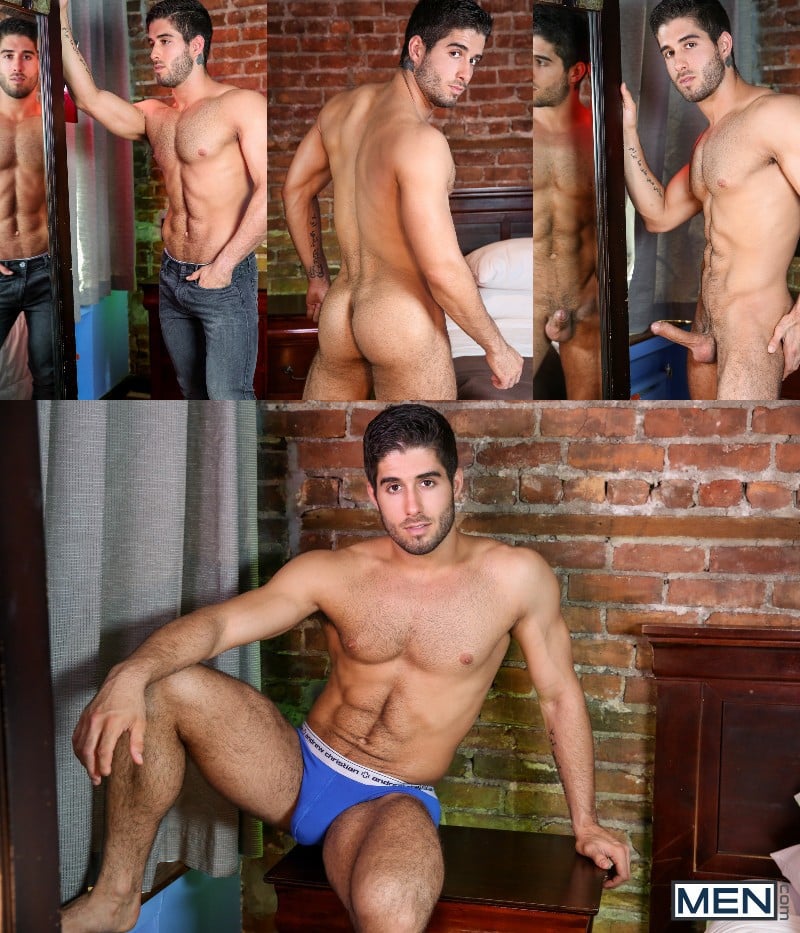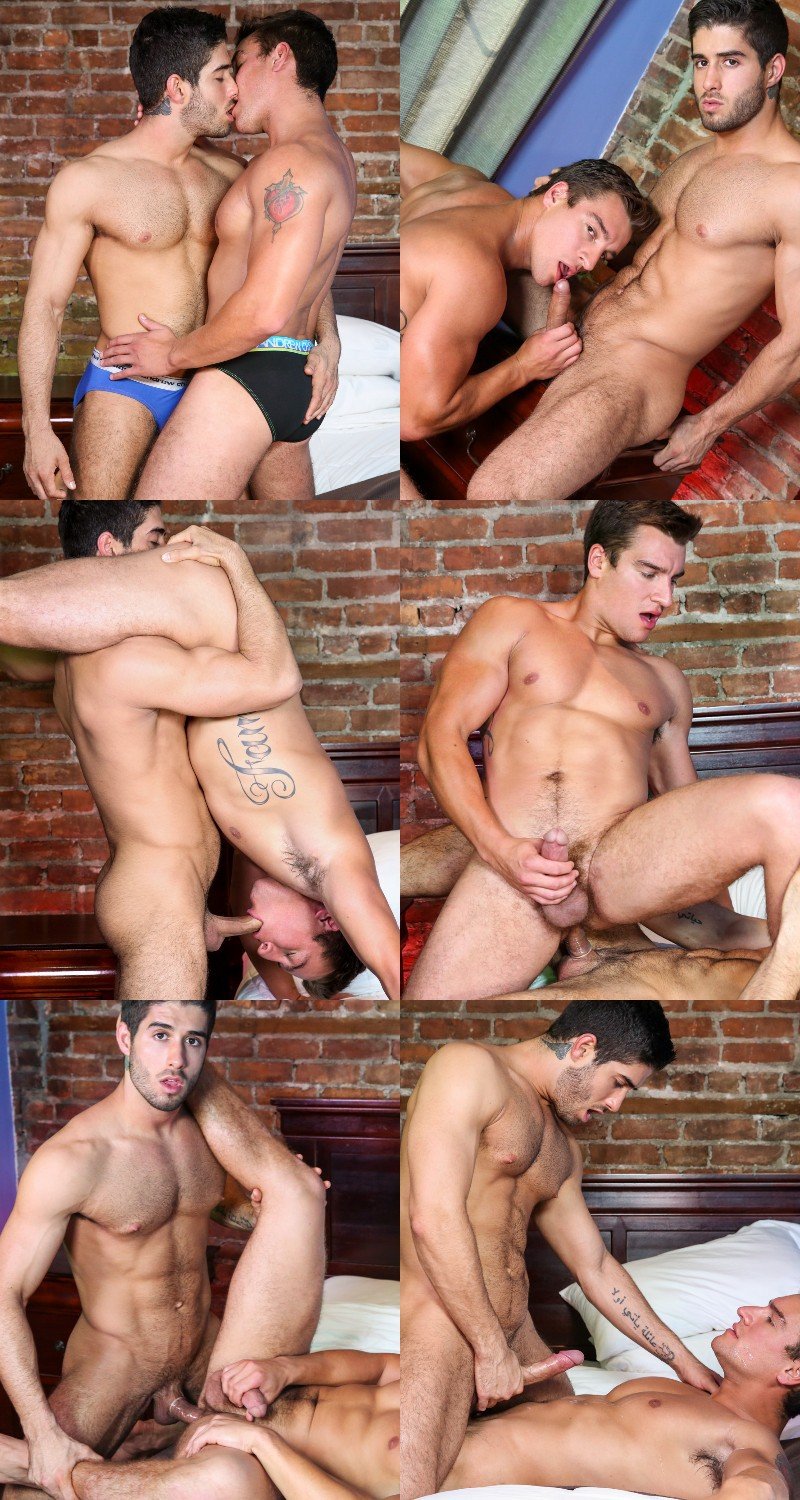 ---
Scene Pictures
Since the beginning of October, we've watching three porn hunks vying to snag the next exclusive contract with MEN.com. Landon Mycles (previously Marcus Mojo), Diego Sans, and Alex Mecum fucked their way through six scenes, but in the end, it was Diego Sans who grabbed surfers by the balls. He's been signed to a new exclusive contract. Come inside and see his brand new scene.
The hunt for the new MEN.com exclusive began back in October when Jimmy Fanz stepped out of usual bottom role and fucked Landon Mycles, who recently returned to Pornland after a couple of years away. Diego Sans fucked Will Braun, then Adam Bryant screwed Alex Mecum. Diego and Alex both took turns boning Landon, then finally, Diego Sans topped Alex Mecum.
I'm a little surprised that Alex Mecum didn't secure a landslide win in the votes, he's a handsome hunk and was very well received when he arrived in Pornland. I'm not disappointed with surfers picking Diego Sans, he's sexy and his beautifully big uncut cock makes it easy to forget about his stupid hair choices like his summer adventures with the man-bun. So here is Diego Sans in his first scene as the new MEN.com exclusive fucking Jordan Boss, who filmed seven scenes with with Sean Cody where he was known simply as Jordan.