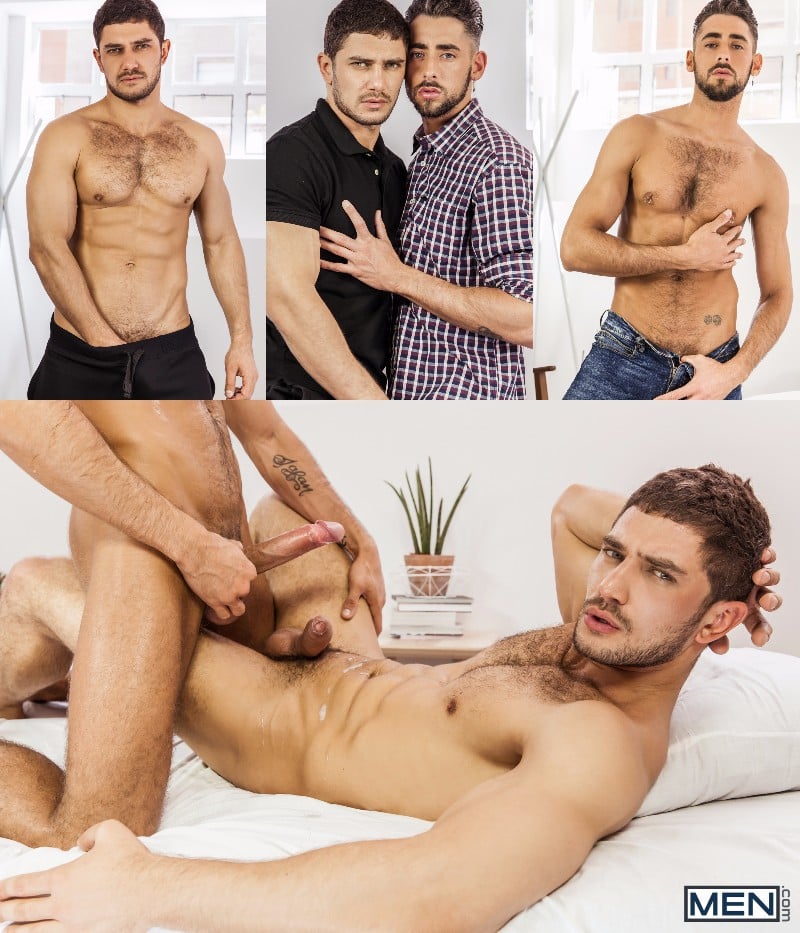 See Dato Foland in 21 Videos at MEN.com
I guess it's official, Dato Foland has returned to Pornland. After several months away, Foland returned to Men at Play a few weeks back, and he just finished his second scene there. But now he's showed up at his old alma mater MEN.com and he's flip fucking with Massimo Piano.
Dato Foland and Massimo Piano pass each other on the street. And since neither one has his head buried in Grindr on his cellphone, they actually give each other an approving glance. Dato doesn't wait for an invitation, he follows Massimo all the way back to the stud's apartment. And Dato keeps following until he ends up inside and standing in front of Massimo's apartment door.
Massimo invites Dato in -- like he had a choice -- and the two throw themselves into each other's arms for a mad make-out session. It's not long before their clothes are on the floor and Dato is boning Massimo's butt. But it doesn't end there, Dato gets his ass fucked, too.