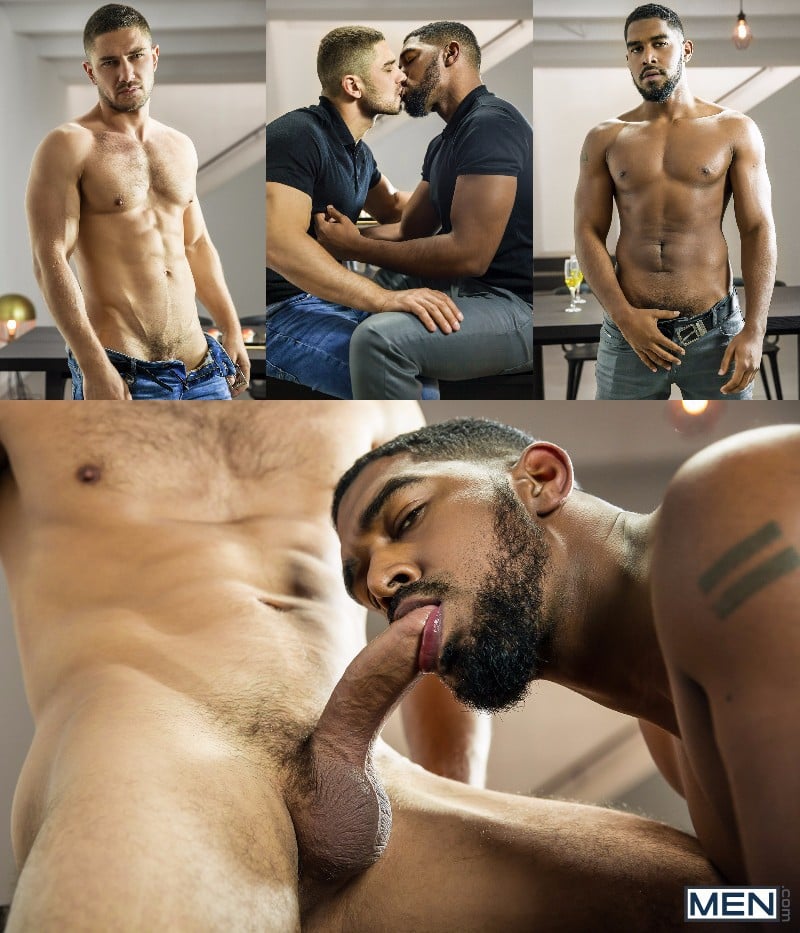 Watch the Free Preview Video of "Discover" at MEN
XL recently broke up with his longtime boyfriend and Dato Foland is the first guy he's dated in a while. He thinks Dato is handsome, funny, and easy going, so XL is understandably nervous. He desperately wants to feel Dato's cock inside him, but he doesn't want to be too pushy.
The two stare into each other's eyes across the dinner table. They're more interested in each other than the sushi on their plates. (I would be too, sushi is disgusting an these two men are scrumptious.) XL gets up and joins Dato on his side of the table. They face each other and start kissing and fondling. Things heat up as they peel off their clothes and then take turns sucking dick.
Finally, XL gets what he's been wanting, right there at the dining room table. He straddles the bench and offers his ass and Dato rams his big tool inside. He drills XL until the pair are ready to cum and they blow all over XL's sweaty body. Why can't all first dates be this hot.