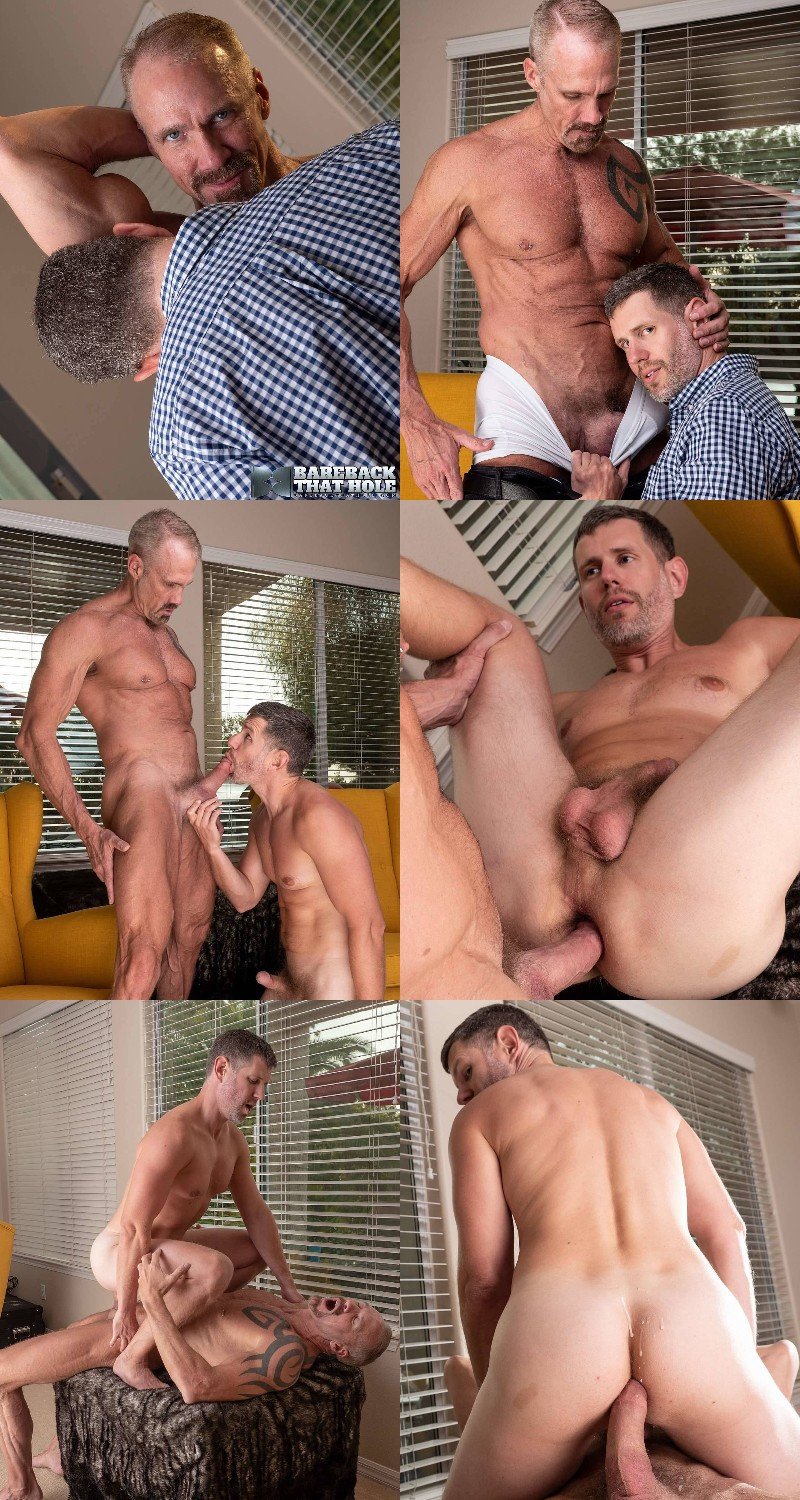 Watch Over 535 Raw Videos at Bareback That Hole!
Sexy daddy and former Titan Men exclusive Dallas Steele has just filmed his first video for Bareback That Hole, which is also his first raw session ever. The hunk filmed over 40 scenes for Titan Men, which still uses condoms, although they haven't released a new video in over five months now.
This week, Steele appears in The Bare Truth with newcomer Gavin Nixon and the pair spend the first five minutes of the video talking about various things like uploading personal videos to social media, dick pics, and their favourite porn site. Then they get down to fucking, and of course, Steele tops Nixon.
See more at Bareback That Hole