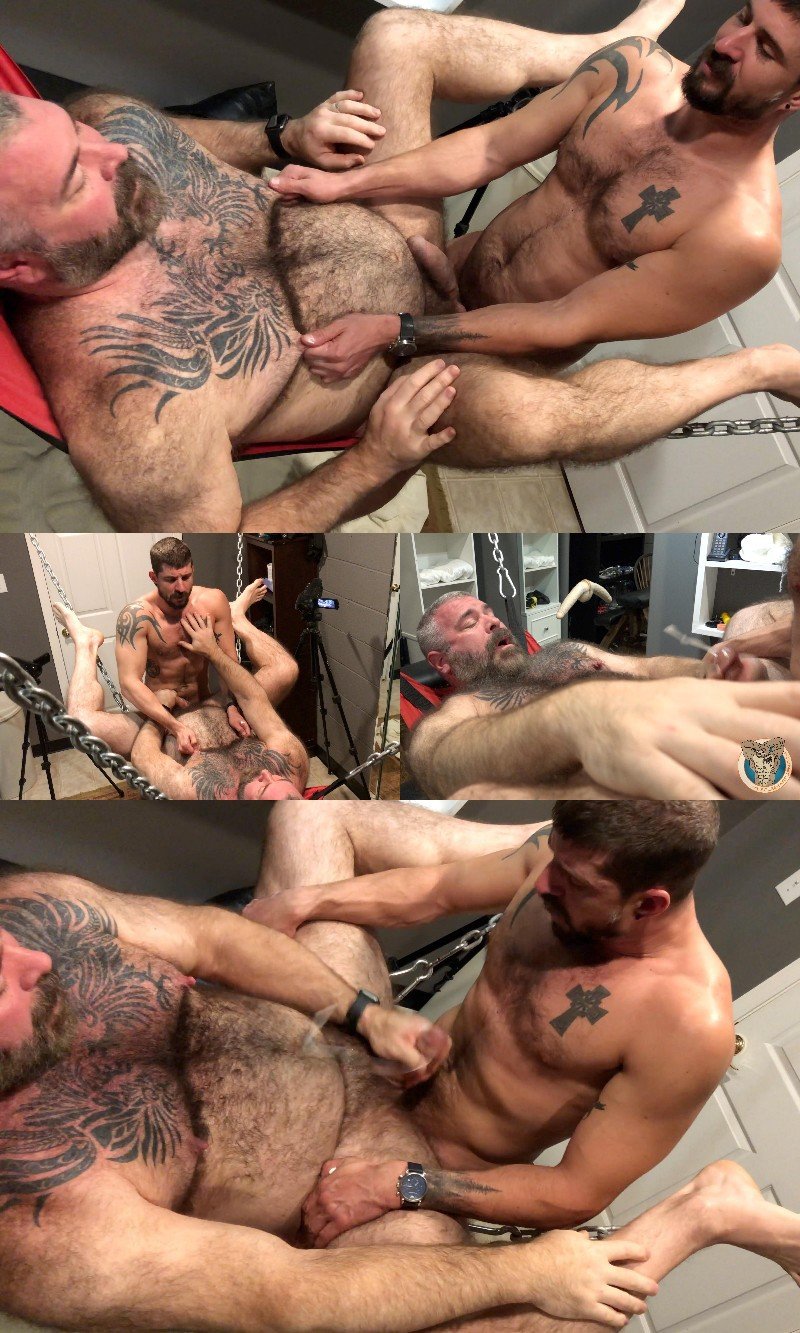 Watch this Hung Boy Fucking his Daddy for the First Time
This is a scene I've been waiting for. Will Angell at Muscle Bear Porn has been fucking his two boys for the past several months. This week, Will gives one of his boys (Sean Maygers) a rare chance to slide into his hairy ass.
Liam Angell has been Will's longtime partner, and several months ago, they brought Sean Maygers into their relationship as a permanent third. The three of them have been turning us on with their fuck sessions, but Maygers topping his daddy pushes the excitement meter way up.
I don't know if this is Will Angell's first time bottoming, I have only been following the site for about the past year. But this certainly is the first time I've seen Mayger topping Daddy Angell.
Maygers has a big cock and he fucks a vigorous cum load out of his daddy's ass. Man, this one's going in my spank bank for a while. Nothing hotter than watching a daddy giving it up to his boy.