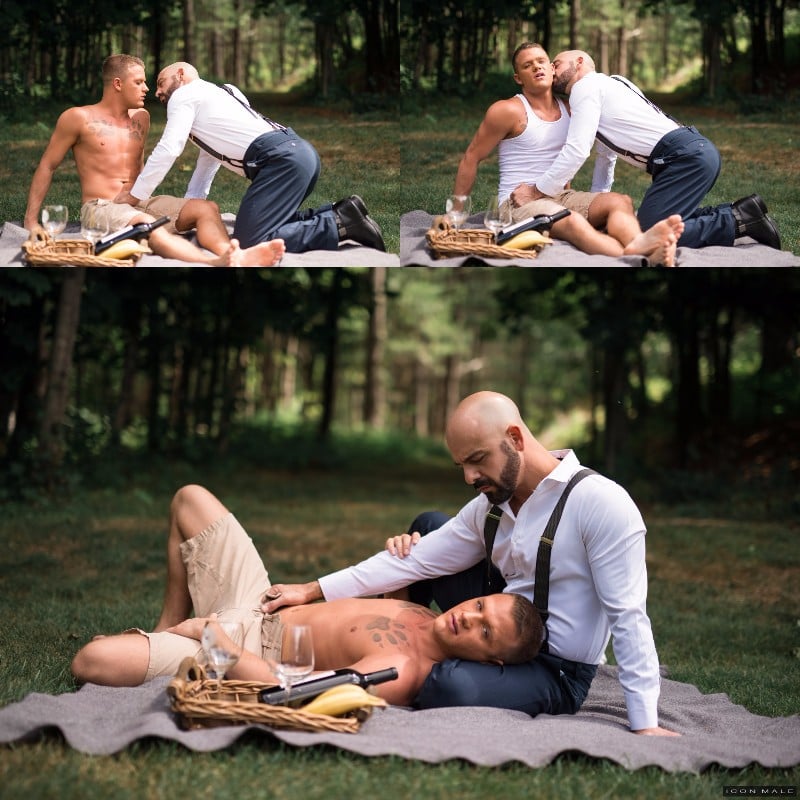 Get a 3-day trial at Icon Male for $4.95
When this latest episode from Icon Male's Sugar Daddies opens, Brandon Wilde is massaging Adam Russo's feet in the bath. Brandon has a special way of thanking his daddy for taking care of him and Russo has just paid for the lad's Jeep repairs, so he's got a big thank you coming his way.
There's no pretense in this relationship, it's clear by the way they talk to each other. Brandon Wilde is soaking in Adam Russo's bathtub because he likes having an older man showering him with gifts and giving him a rich life style. And Russo doesn't mind throwing his money around because Brandon's got a hot butt and a talented mouth. Is this love? No. Will it last? Probably not, but it's fun for now.
Russo lifts himself on the edge of the tub and his stiffening cock emerges from the water. Brandon knows it's time to thank Daddy, so he moves in and swallows his dick. Then looking up at Russo, Brandon reaches around and fingers his hole. Cock tease. After Adam enjoys his boy's mouth a while longer, he bends Brandon over the tub and drills his sweet hole.