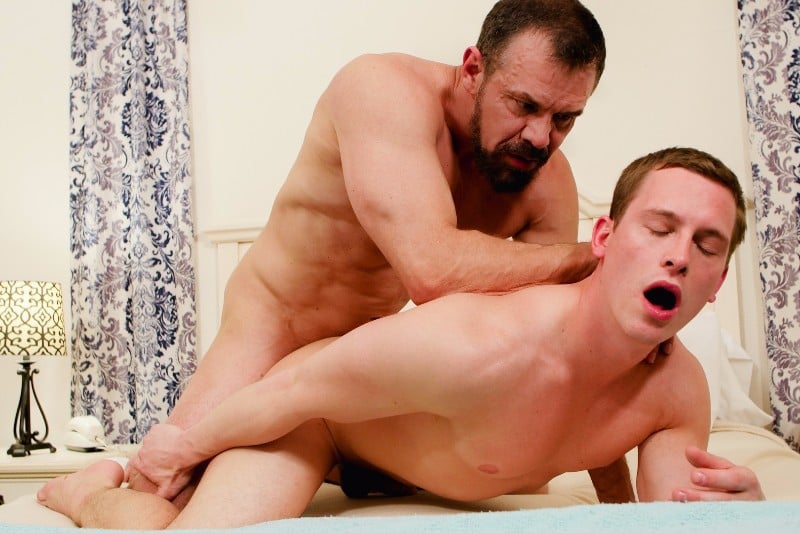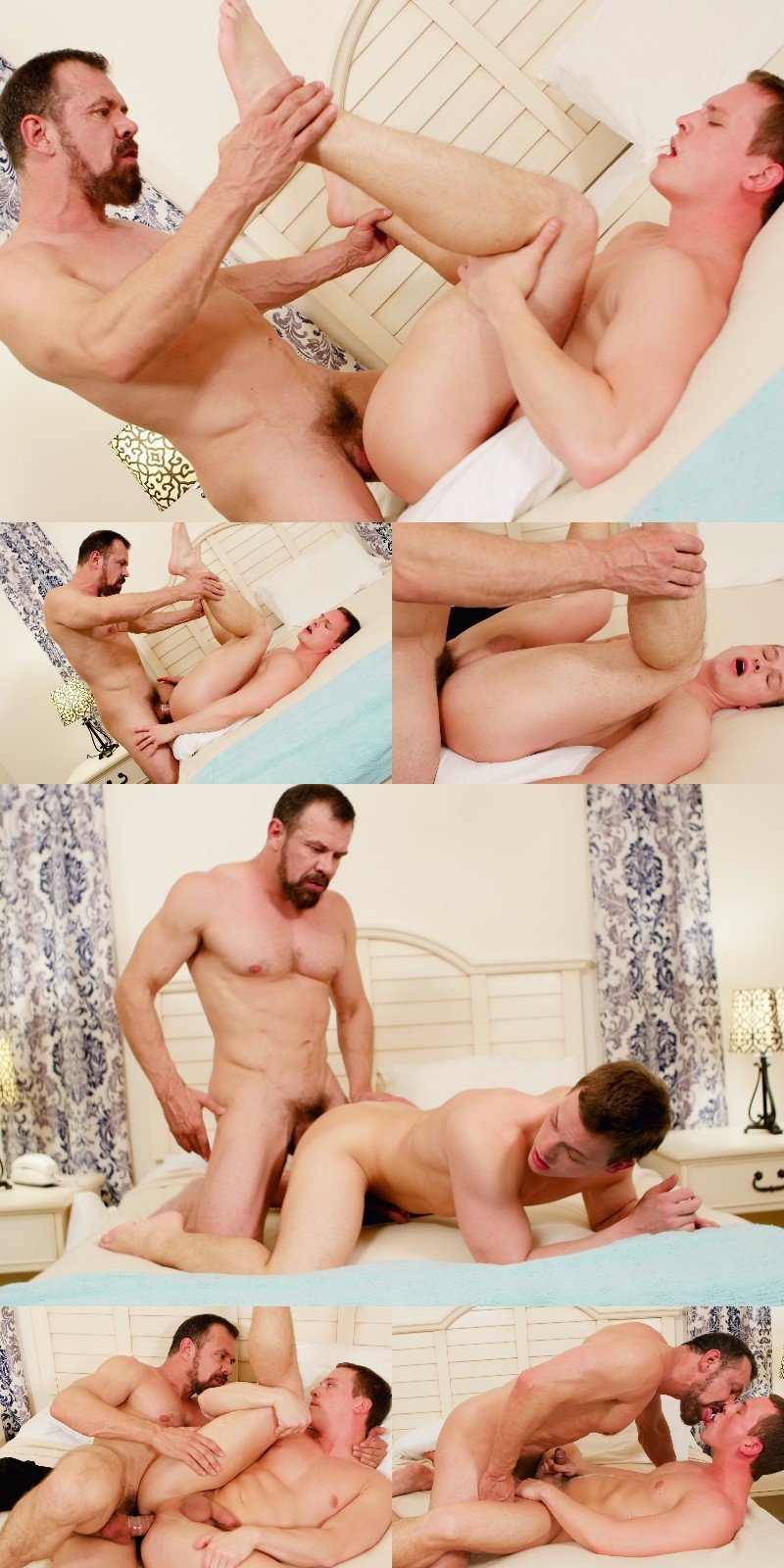 Join Icon Male for $9.95 - Limited Time Offer
Tommy Regan has been dating Max Sargent's daughter. In Icon Male's His Daughter's Boyfriend 3, Sargent calls Tommy over for a talk after the lad broke up with Katie. She's distraught and dad wants to help. Sure, we'll go with that story.
Not only are Max Sargent and Tommy Regan a good pairing sexually, but they're both good actors and this helps sell the opening scene. Sargent doesn't understand why Tommy broke up with his daughter, he thought everything was going well and says, "And I thought you and I were getting closer." And that's the problem. Tommy confesses that he found that he was spending more time thinking about Katie's dad.
And as any fine, upstanding father would do, Max leans in for a kiss. They make out passionately, and it looks like dad's been having wayward thoughts too. He pushes Tommy down on the bed and climbs on top for more kissing. They strip and their bodies entangle in a panting frenzy. Max sucks Tommy's cock then tongues the lad's hole, and he finally slips his massive dick inside. "Your ass feels so good on my cock," Max says. Tommy arches his hot butt and Max pounds him hard.