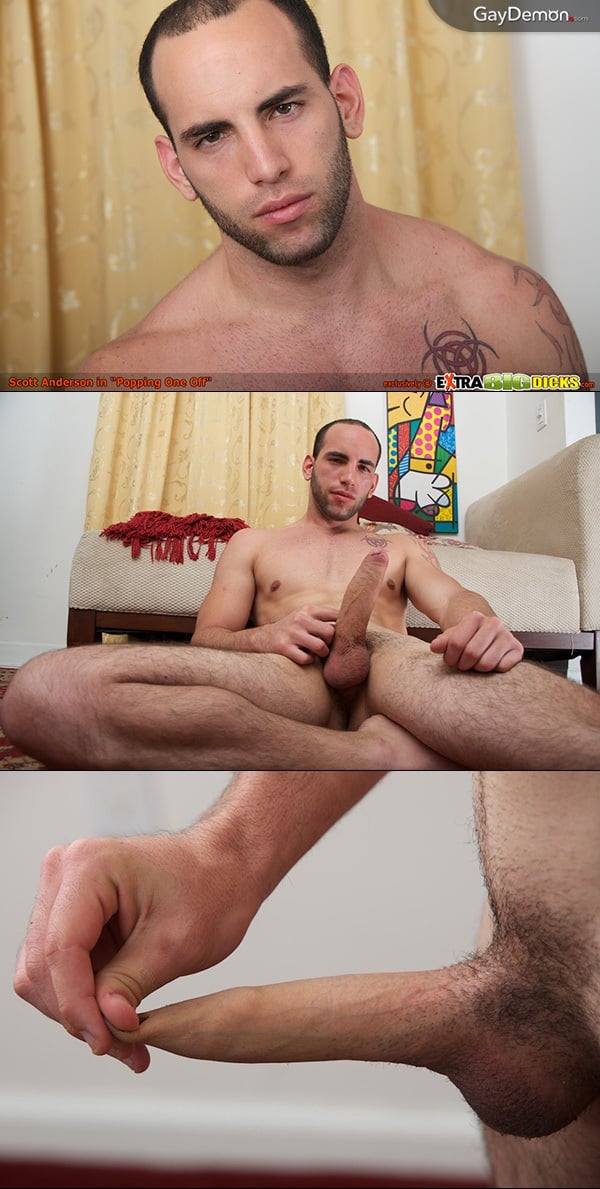 It's kind of funny that straight guys never seem to know that they have big cocks. Cuban stud Scott Anderson from Extra Big Dicks only started to realize that he was well hung when he got comments from some of the other football players in the locker room, and by then he was already messing around with girls and got a few compliments from them, as well.
In this session, Scott is lying back and watching some porn and rubbing his stiffening cock through his gym shorts. He finally sheds his clothes and lets us have a look at his meaty, 8 inch uncut cock. It's delicious. He's also got a pretty hot body with chiseled abs and chest, if you can take your eyes off his meat long enough to see it.
Even though this Cuban cock is rock hard, Scott still has ample enough foreskin to tug, pull, and stretch it -- and he does! And if this stud doesn't already have enough going for him, when he shoots his load, his big cock launches a cum missile right up onto his chest!