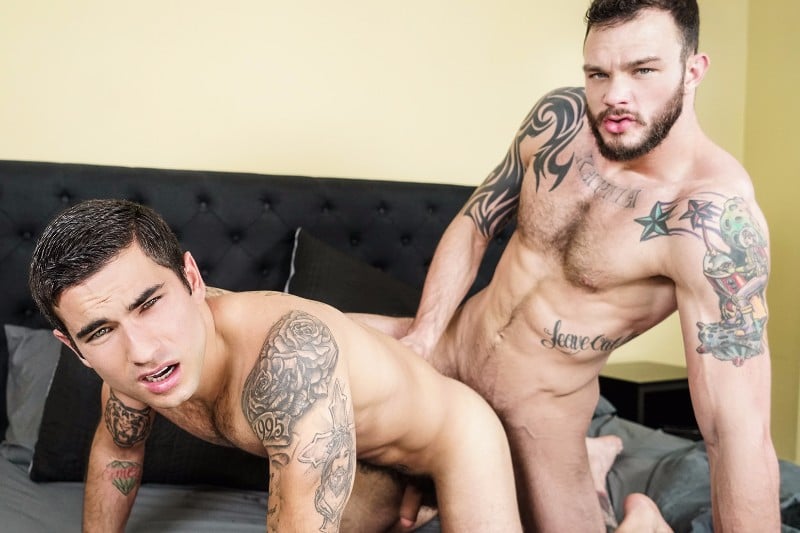 See Cliff Jensen in 20 Videos at MEN.com
It's been two years since we've seen bad boy Cliff Jensen in a video -- he's been holed up in jail. This week, he returns to Pornland and his old home, MEN.com. Funnily enough, back in 2011, Jensen filmed a scene with them called The Slammer. He's sporting a thick beard and a hard, chiseled body and he's making his comeback fucking Vadim Black's ass.
Polyamor-Ass features Cliff Jensen and Vadim Black in a polyamorous relationship, that's an intimate relationship where individuals have more than one partner. I don't know for sure, but it seems as though Cliff has three lovers altogether. This first episode opens with Vadim crawling into bed with Cliff. "What are you doing?" Cliff asks, "this isn't your day."
Vadim whines that he's lonely and needs to feel his lover's huge cock in his ass. "The others are at work, so they won't know," he says. Vadim gets what he wants, but realistically, he has trouble with Cliff's humongous cock. I don't think he's just acting, Jensen's cock looked like it really hurt. Poor Vadim probably walked funny for a couple of days after this scene.