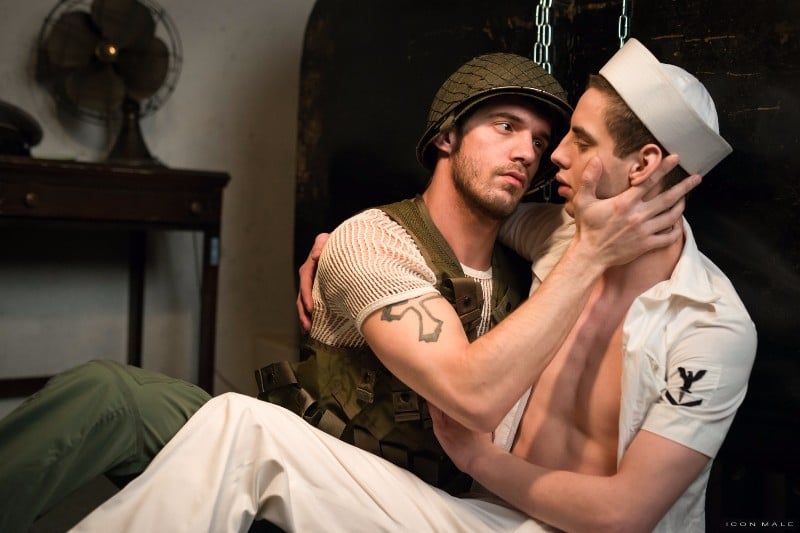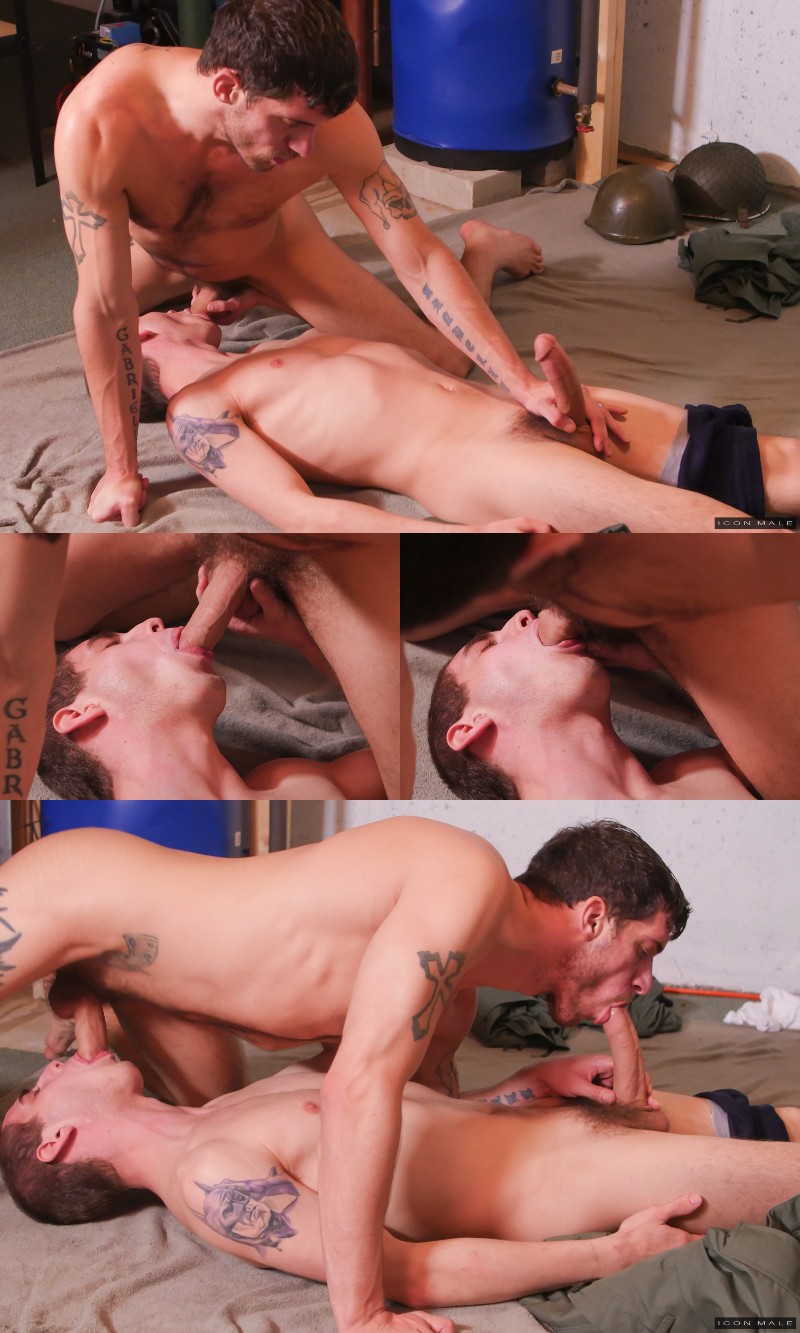 Get a 3-Day Membership for $1.00
Coming to the end of Prisoner of War 2, American soldiers Ty Roderick and Sam Truitt are once again alone and chained side by side to the water heater. But there's a glimmer of hope, Roderick has managed to steal the key to their shackles from his German captor. What happens next?
While Sam Truitt moans about their hopeless situation and how they'll probably be killed, his buddy Ty Roderick spits a key out of his mouth. He stole it off the German soldier Heinrich while he was fucking the lad's ass. Talk about distraction. Ty manages to pick up the key and unlocks his cuffs, then he frees Truitt. And do they make their escape from the Commandant's basement? Of course not, this is Pornland, so Ty and Sam and to fuck on the floor.
Truitt shows off his superb cock-sucking skills and deep throats all of Roderick's big dick. Then Roderick crawls on top of his buddy for some 69ing on the dirty basement floor. Then Truitt gives his ass to his superior and Roderick hammers his hole until they cum. First Sam blows his wad with Roderick pumping him hard, then the top hunk unloads all over Sam's cum-soaked belly. And then they make their escape.