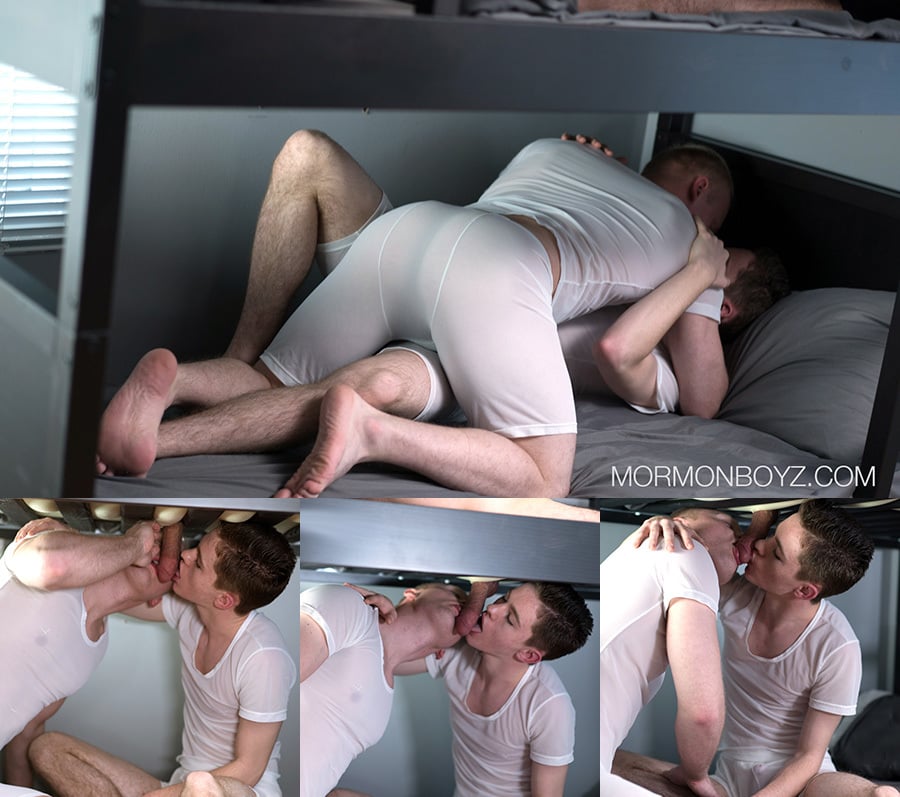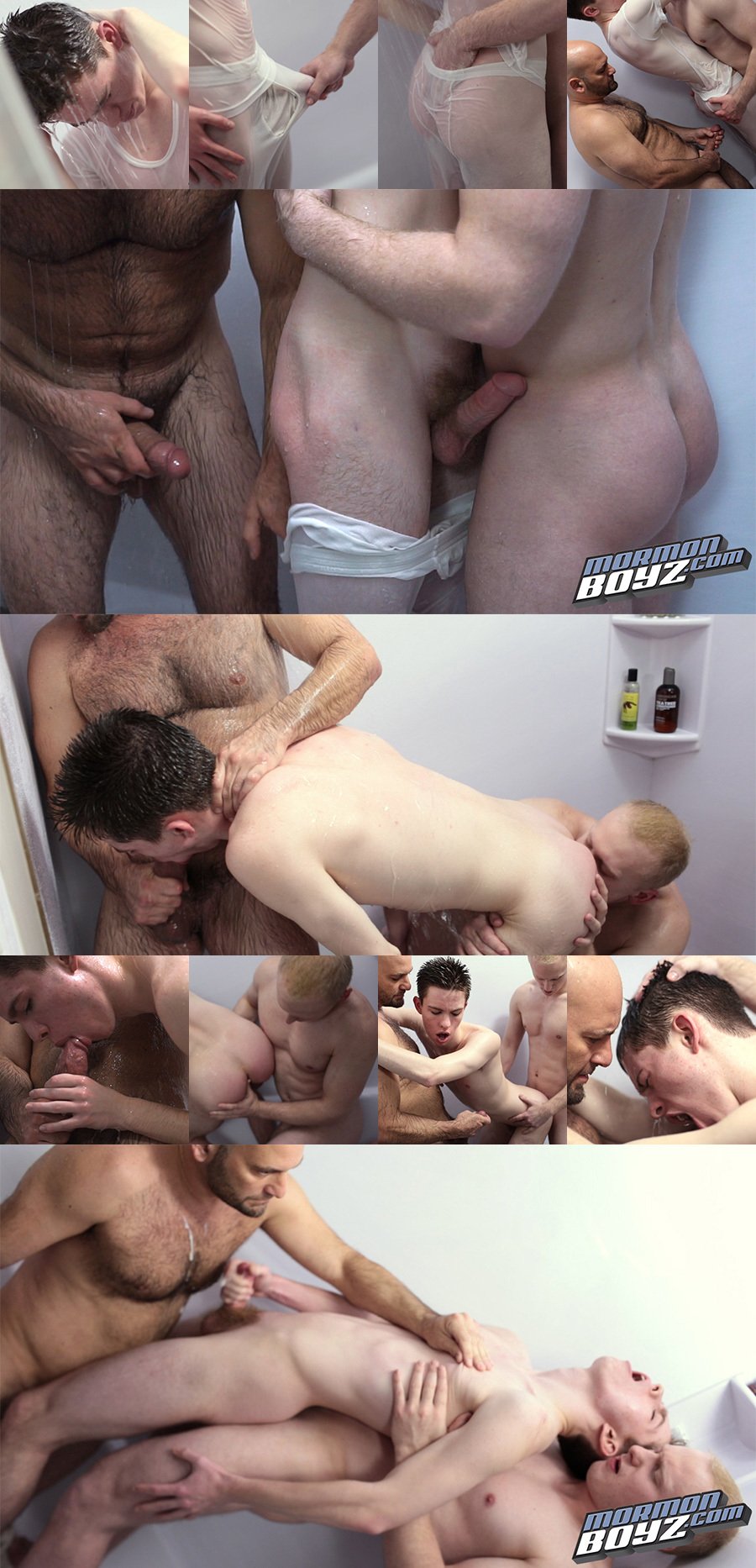 Mormon missionaries aren't allowed to be alone. They're paired up and must always accompany one another to resist temptation and sinful situations. Edlers Butler and Peterson have been bunking together for a while, but in this Mormon Boyz scene they have to make room for Brother Samuels, who has just arrived from his mission in Spain. Samuels doesn't give them much choice and says, "You two sleep on the bottom bunk, I'll take the top." But as you can see, Brother Samuels has ulterior motives.
Pairing up young Mormon lads doesn't always keep them out of trouble, you see, Butler and Peterson have play around before in the privacy of their room. Earlier, we watched as Butler offered to suck off his blond room mate. Peterson had never done anything except jack off, so he was curious. And in this latest video, the boys think that Samuels has fallen asleep and they quietly kiss and fondle each other through their sheer undergarments.
But Brother Samuels isn't asleep. Butler is the first to notice the thick, 9-inch cock sticking through the top bunk. The two lads eager get to their knees and licking this beautiful cock together. It's so big and thick and their tongues love every inch of it. Brother Samuels is so exciting that he rains cum down on their faces. The two lads head off to the shower to clean up, but when Samuels join them, it turns into a Mormon spit roasting with young Butler servicing his buddies' two big cocks.