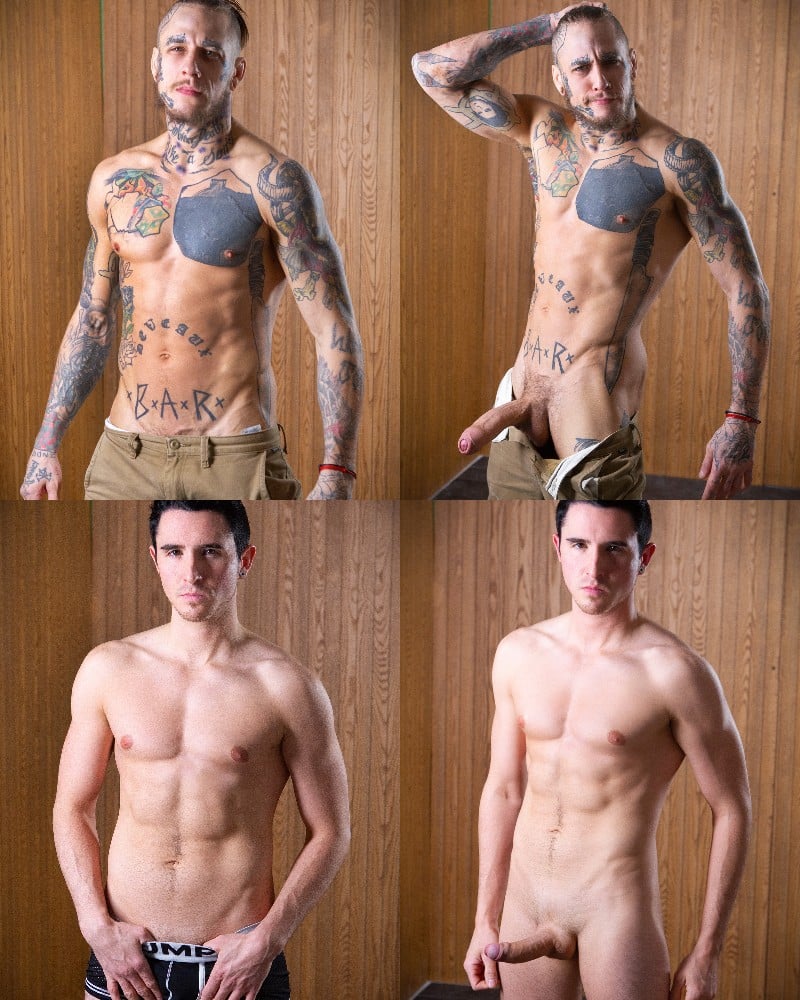 Watch Bo Sinn Fucking Bottoms With His Giant Cock - Get a Two-Day Pass ONLY $1.00
Straight inked top man Bo Sinn announced his retirement from porn a number of months ago, but production schedules being what they are, Bromo had quite a few scenes in the can. However, we're winding down to the last three.
In the second episode of Rough & Wet, Sinn has a new slave locked in his playroom. Wearing nothing but his underwear, Killiam Wesker sits in the corner hugging his knees. Sinn enters and says, "Ready for your shower, slave?" He douses the lad with a bucket of cold water, then pulls him to his feet and stuffs his giant cock in the boy's ass. And Killiam's hole gets stretched to the max.