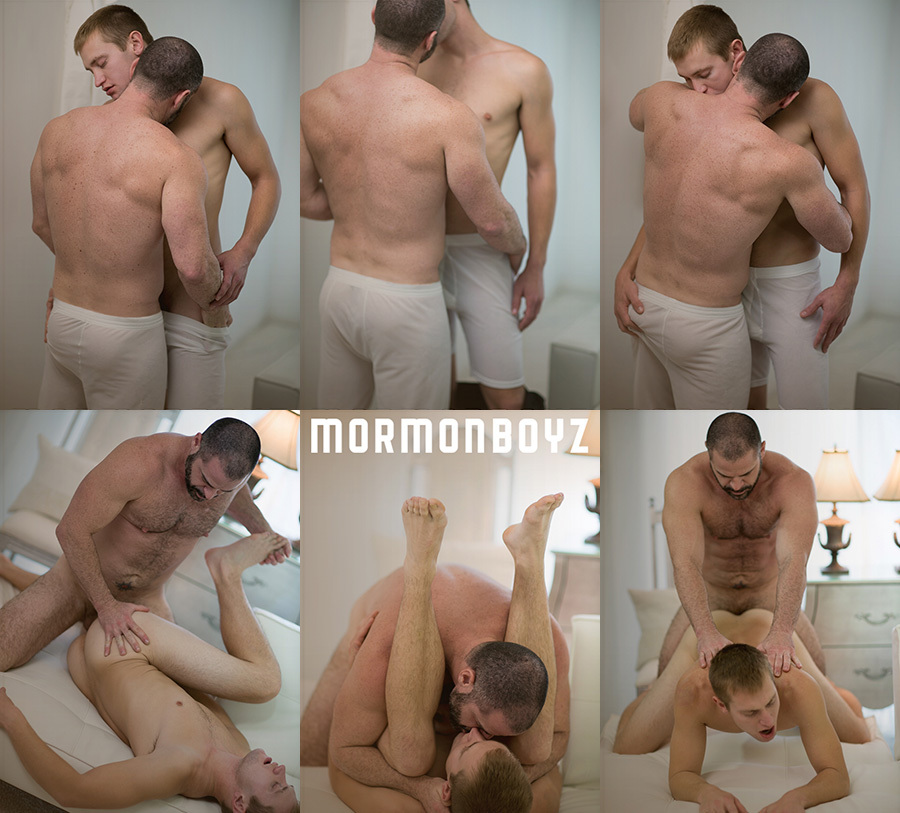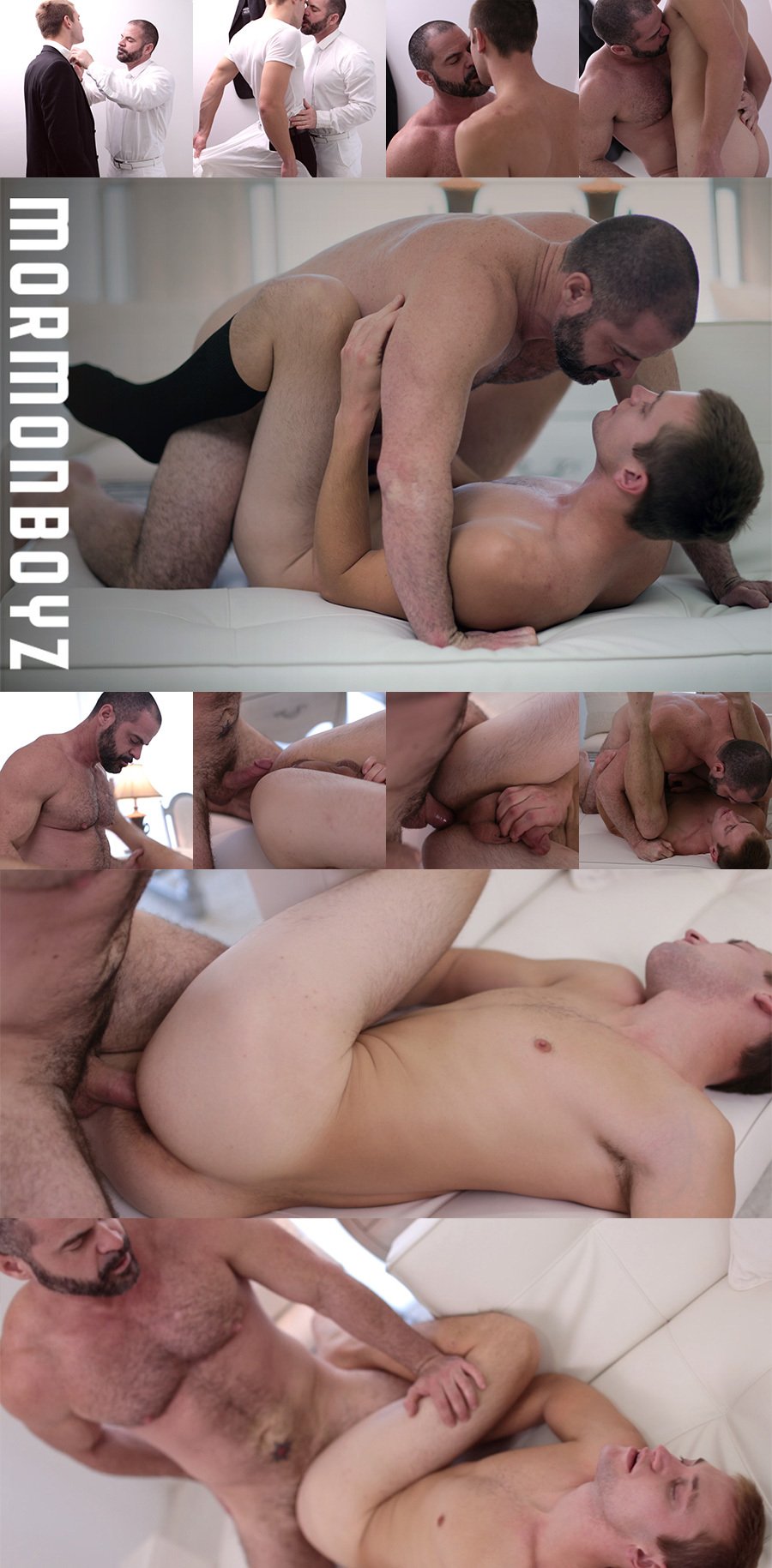 If I knew that Bishop Angus would be waiting at the temple to conduct my ordination, I'd happily drink the Kool-aid. This sexy, nearly-forty daddy has ushered a number of the missionaries through their induction into The Order and Elder Berry is the latest. (Someone over at Mormon Boyz has a sense of humour -- Elder Berry. ROFL.) Before Berry's membership in The Order is complete, he has to submit to a secret ritual and take the Bishop's very fat cock. Berry has had some bum fun with one of his missionary brothers, but he's never played with such a thick penis before.
In the privacy of the Bishop's private suite, he tells Elder Berry that he's excited to be a part of his ordination ceremony. They come together and unbutton each other's shirts. They strip until they're standing in nothing but their temple garments, those sheer underpants and shirts. Bishop Angus kisses Berry and he gropes the older man's bulge. They slip off their underwear and hold each other, the Bishop grabs a fistful of the lad's beautiful ass.
Angus pushes Berry towards the bed, then crawls on top of him. They kiss passionately and the blond raises his legs, griping the Bishop's ass with his ankles. Angus inches his hard-on inside and fucks Berry thoughtfully and carefully, he wants to ensure the lad fully enjoys it -- remembers it. Angus only drills Berry hard when they're fucking doggy style and he feels his seed rising up from his nuts. Then he coats Berry's ass crack with his cream.