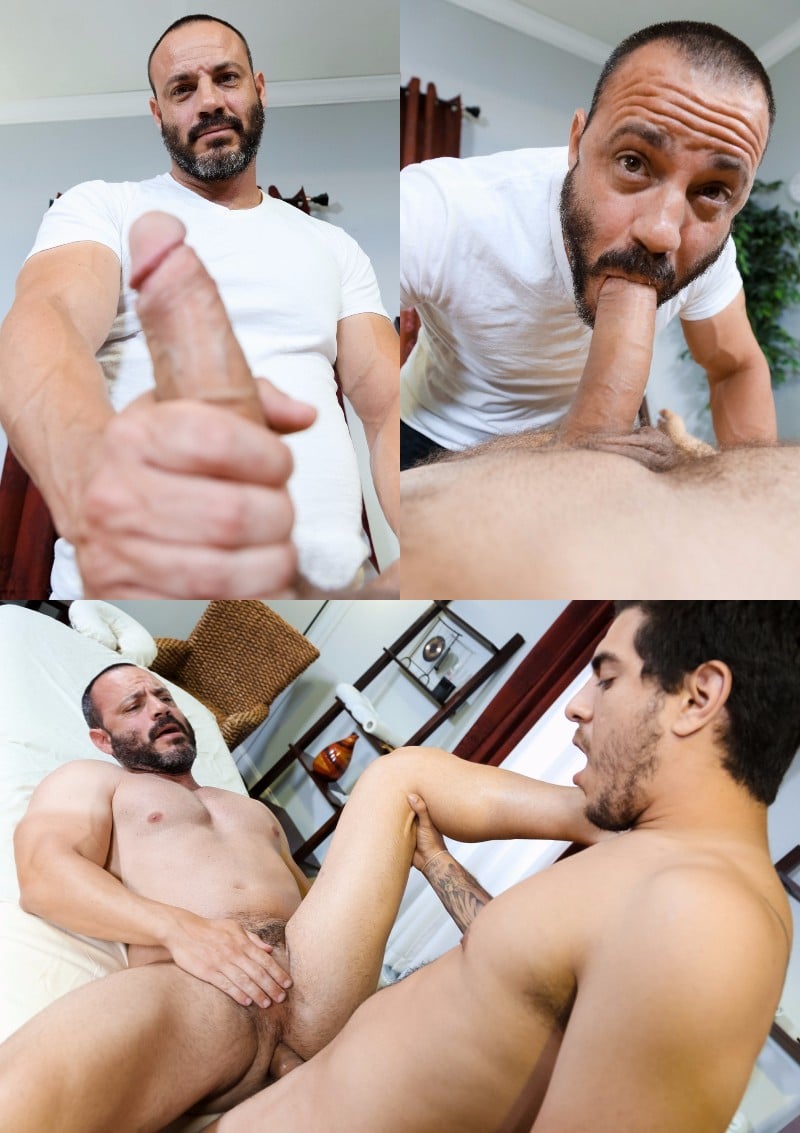 GayDemon Special - Grab 50% Off a Membership
Van Wilder's lower back has been giving him some trouble so he visits masseur Joey Doves. Wilder gets undressed and lies on his stomach and Joey works over his back. While massaging Van's meaty thighs Joey discovers Van's got a big dick. He rubs it saying, "Holy shit, man, this is a pretty nice size." After stroking it for a minute or so Joey asks if he can see more of it, so Van rolls over on his back. It's enormous.
But Doves is a full-service masseur, he not only knows how to make sore backs feel good, but stiff, aching cocks too.