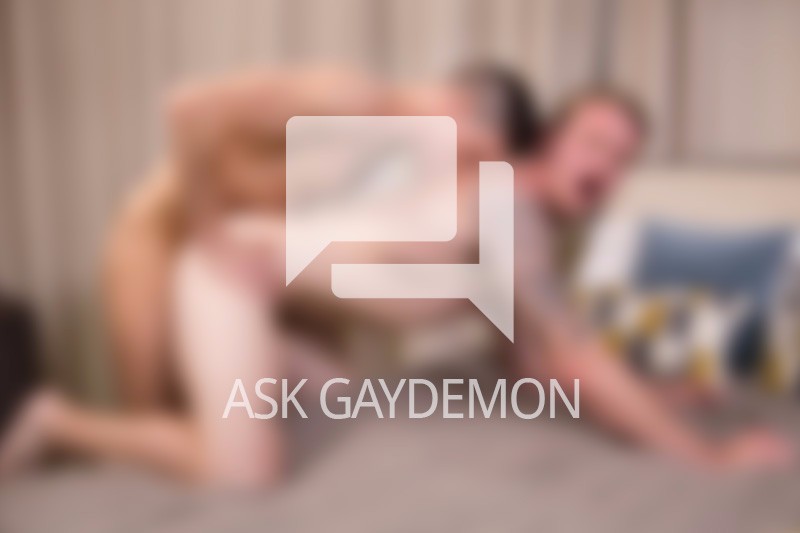 I always thought I was a good top. The other night after fucking a guy we were cuddling and I asked him how it was. He said, "Honey, if you want to learn how to be a good top you need to bottom." When I quizzed him a bit he said I was too hard, too fast. His comment has left me feeling insecure. Help.
-Top Down
You don't need to bottom if you don't want to. There are still ways for you to become a better top. And by better top, I mean specific to this guy's exact needs.
He's oversimplifying the situation, assuming that because you were too hard and too fast for his preference that all bottoms would have the same perception. That is an incorrect assumption. Some may want you to get it over with so they can watch Netflix.
What he is referring to is you gaining a general perception of what it feels like from the bottom's point of view. And in some ways that is valid, but if you're just not into it, that information can still be garnered by doing something completely insanely crazy difficult.
Actually two insanely crazy difficult things, namely asking questions and listening.
He specifically can express his preferences directly and positively. "Too hard" and "too fast" can be restated as "I love when you fuck me gently and slowly. I love feeling every inch. The sensations are so overwhelming and blow my mind when you slow down. I can take in all the sensations and just open up with you and it feels so good, you're amazing."
Kind of wish you were with that guy right now, don't you?
And he could even add "If you ever want to feel how amazing this can be, I'd love to give some attention to your ass, maybe a finger or two or a small toy. Maybe put a plug in you while you're inside me."
Because the reason for you to get fucked in any way should be about your pleasure, and intimacy with that person. And you can also choose to play with yourself totally solo and not tell a soul. It's not so you can learn the right way to do something with him.
On the positive front, he is communicating honestly, just not necessarily effectively. But you can meet him halfway and at least tell him where you're coming from. Nobody should be pressured but maybe, and only if he's not being a jerk about it, you could choose to play safely and gingerly in that special magical flowering place. Pardon my language. I meant to say "alternately gaping and clenching asshole."
Send your question to [email protected]