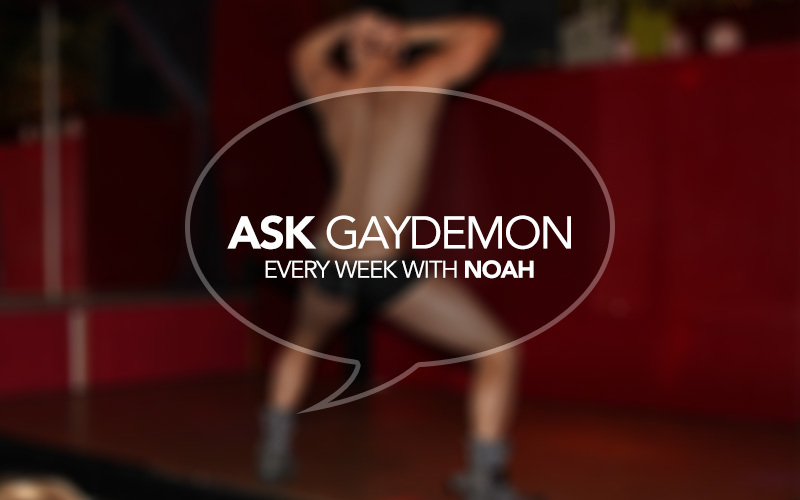 I'm a male stripper with a 10 inch cock. I've thought about doing porn but haven't had any interest from producers. Would it be easier to go gay-for-pay instead? I don't fancy guys but I need to make cash!
-10 Inch Mystery
You do know gay-for-pay applies to both porn and escorting, right? Because if you do porn, you can put "Porn Star" in your hooker ad and charge a whole 17.3% more an hour. I've done the sex math.
Difference is the guy or guys in the scene with you are professional too, gay-for-pay or not. But when you do sex work, the guy paying you is not gay-for-pay. He's paying-for-gay. He's actually getting off, not giving the appearance of getting off. Unless he's from Seattle, in which case even if he's not really that turned on by you, he'll act like he is and not at all tell you what he really needs, even though he's paying.
Kind of like if you're at the grocery store trying to decide something and you sense someone is behind you but they're not saying anything even though you're blocking them. So you ask if they need you to move and they say no. And then you say but if I did move you would reach for what you need so just ask me to move and I will but don't fucking stare at me silently and stand way to close to me because I don't want the passive aggressive laser beams from your eyes to burn a hole in my shirt, bitch.
Clearly you only have one out of the porn three because you only need two. Great face. Great body. Great dick. Though it sounds like you have at least two of those, so all you're missing is the willingness to portray homosex. Nobody said you need to actually fancy guys. It's called acting, even if there's no dialogue. Just like you flirt with customers you strip for, you're flirting through the camera.
So get on XTube and record a solo video that people have to pay to see. Then see if you have any customers. Or make a big fucking point that you're straight and will never do it with a guy. Do a bunch of solo videos for an actual porn company (maybe suck off the producer to get the job, right?) and eventually if you want to go gay-for-pay, it can be a big deal. "See Lance/Ethan/Keven/Chase/Branson take a cock in his mouth/ass/armpit/ear for the first time!"
You can even whimper while the dick goes in. And for extra realism, you can go totally soft. Though if you're 10 inches hard (really!?!?) then you may still be pretty big soft and some people may even think you've partially hard and partially gay. But don't worry. Prostate banging does that.
Totally skip doing straight porn though. The men make nothing. But bi-porn may be the way to go. You can take a dick in your mouth and ass while wearing high heels. Just remember to take the heels off before you cash the check. Better yet, get paid in cash. You'll learn.
Send your question to [email protected]