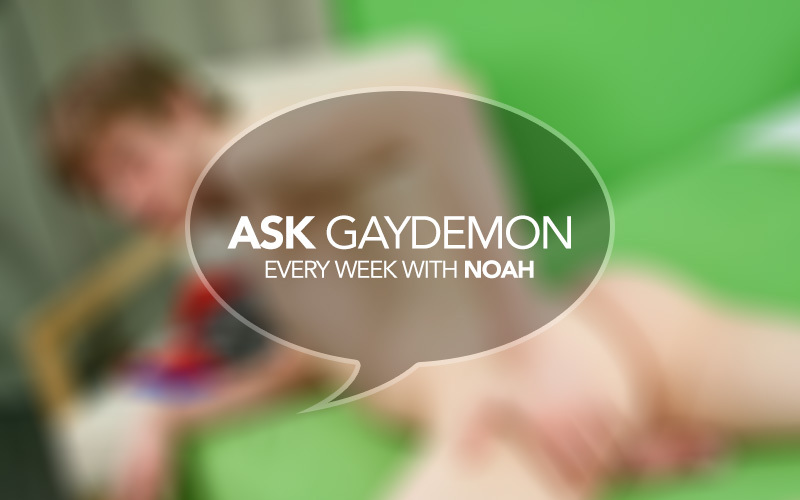 After 2010 porn star Tommy Anders has left the gay porn world. Do you know what happened to him or if he has a new porn name? Also how big is too big in terms of dick size?
-Puzzled Porn and Dick Lover
You're right, Tommy retired from filming porn back in 2010. His new porn name is Donald Trump. And he's running for President. Actually, he's totally retired from porn (for now) and I hear he's pursuing higher education. Something the actual Donald Trump should consider.
I would suggest The Donald take Econ 101, plus several Women's Studies classes, African-American History, and Gay and Lesbian Studies. Tommy has him on that last one, if only based on his porn past.
As for how big is too big? If the top is a selfish asshole who has never heard of foreplay of any kind, then 3" is too big. If the top is incredibly passionate, seductive, caring and hot as hell, then double digits might be pushing it. But even with that, who says he has to stick it all the way in?
But there's another factor. If it's so big it means guys just focus on the dick and don't pay attention to the rest of him, that could be a problem. Though if the rest of him is utterly horrible then by all means focus on the dick.
Isn't that why they say there's big dick, hot body, handsome face and to be a gay porn performer, you need at least one of the three. Have two of the three then your stock will rise. All three and bam, stardom!
While Tommy Anders retired from porn, there are plenty of other hot as fuck Helix Studio guys porning up a storm. I suggest you study all their dicks in action so you can decide for yourself how big is too big.
Send your question to [email protected]