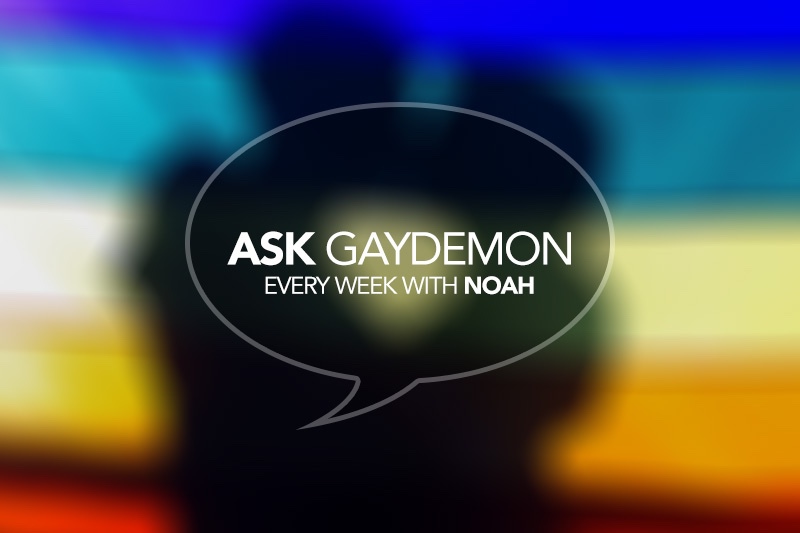 I'm just about to propose to my boyfriend somewhere that doesn't allow gay marriage. I'm worried he'll say no because of that alone, but I want him to know I want him to be my husband, when and if that ever happens. What would you do?
-Groom Without a Groom
What I would do is realize I'm not attracted to him in the long run and break up with him, because I'd made the wrong choice of guy in the first place and should have focused on being friends with him instead of pursuing anything romantic. Then I'd wallow in self-pity for five minutes, hours or years (depending), followed by brief forays into the dating scene and quick retreats into addictive behaviors like YouTube and pancakes.
That behavior is really something only a professional should attempt, so I'll shift to what you might want to think of doing.
First ask yourself if you're worried because he might say no due to the illegality or because he just doesn't want to be your long-term partner. I hate the word partner, but I need to take the word husband out of it for a minute.
If your worry is in fact due to you and he having differing views on marriage and the law, then you need to separate out the legality part. Focus on asking him to be your husband, which means you're asking him to be engaged. And do all that you need to do to work out issues, plan for a lifetime connection, make sure all your priorities are in order, and basically do all the hard work involved in keeping a relationship thriving. You would both be committing to that.
The word husband is not a novelty. There are legal meanings and commitments and consequences to it. And you two may never choose to get legally married even if it becomes legal where you are. It's about you having your own commitment ceremony separate from legal paperwork.
At the church, beach, or bathhouse of your choice.
Just don't do one of those horrible proposals people capture on video and post to YouTube with some annoying soundtrack. These slickly produced monstrosities. Because I don't want to watch that while I'm eating pancakes.
But if you two ever end up on Gay Divorce Court, let me know, and I"ll for sure tune in.
Remember, what kind of long-term partner would he be if he doesn't want to be with you long-term and openly address the issues you're talking about. You just need to respect his viewpoint. He may not want to use the word husband until it is legal. As that is a way to raise awareness of the inequality. But you two can commit to each other in the meantime.
Just because you can or can't get legally married, you can still connect and be close. And get presents! Like I could send you pancake mix.
Send your question to [email protected]