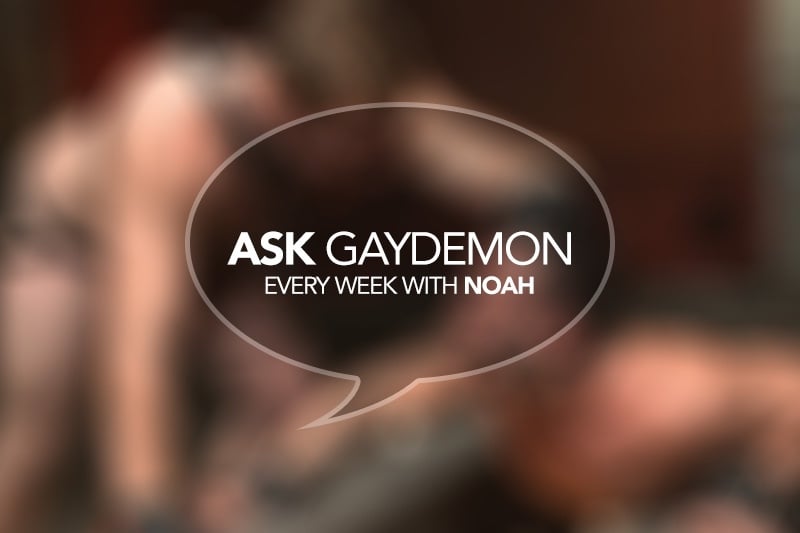 I've been reading some BDSM stories and finding myself curious to try submitting to a Master. I'm pretty nervous about stepping into the zone though. How should I take the plunge and where can I find someone to trust?
-Alphabet Soup
Stop reading. It brings nothing but heartache, filling your head with ideas, hopes, dreams, all ultimately leading to disappointment and pain. Oh, whoops, I left something out. I meant to specify "Stop reading Food Network Magazine." Because you'll never make that tuna casserole you've always dreamt of. Never!
But do keep on reading BDSM stories. And know that being nervous is natural. Of course you'd be nervous when you're about to meet a stranger online (who most matches with fiction) and immediately submit to being tied up, used, controlled and anally plunged (I'm thinking that's what you meant by "take the plunge" because there was a Falcon video a long time ago called Plunge or something like that).
You're going to go fully off the fantasy and hope your way into an ideal, mutual satisfying power-exchange situation. Because your fantasies are that powerful.
As for my hopes, my main one right now is that you think none of the above makes much sense. And you're right, because just like any connection, trust needs to develop over time. But don't think that a non-BDSM connection is automatically safe.
Of course, when engaged in so-called vanilla activities, one person may still disrespect the other person's boundaries, violate trust, and generally be an unrepentant asshole. But because those aren't seen as hardcore activities, the other may not even feel justified in asserting their boundaries. Like "No, I don't want to suck your dick right now." is less likely to be said than "No, I don't want to be tied up, flogged, milked, tit-tortured, electro-stimmed, pissed on, then made to lick your boots right now."
You get to say no at any moment in any relationship, whether with someone you just met or someone you're married to.
In addition to stories, there are some great books out there about BDSM, about kink, about communication, about "safe, sane, consensual" and all that. Go to one of the higher-end sex shops or liberal bookstores and find what you need. See if there is a group in your town which organizes play parties. While you may not want to play in public, you can still meet some people in the "scene" and start to learn that you are in control at all times, including when you are temporarily playing with giving up control.
Your desires are real, and they may at some point involve dominating someone else. Now is the time to move forward and explore. But you don't need to rush. And you don't need real life to mirror a story. As for the stories, consider writing some of your own. Literally and figuratively.
Just don't do the white socks with black boots thing. Very 1994. You'll be laughed out of the dungeon. Trust me.
Send your question to [email protected]