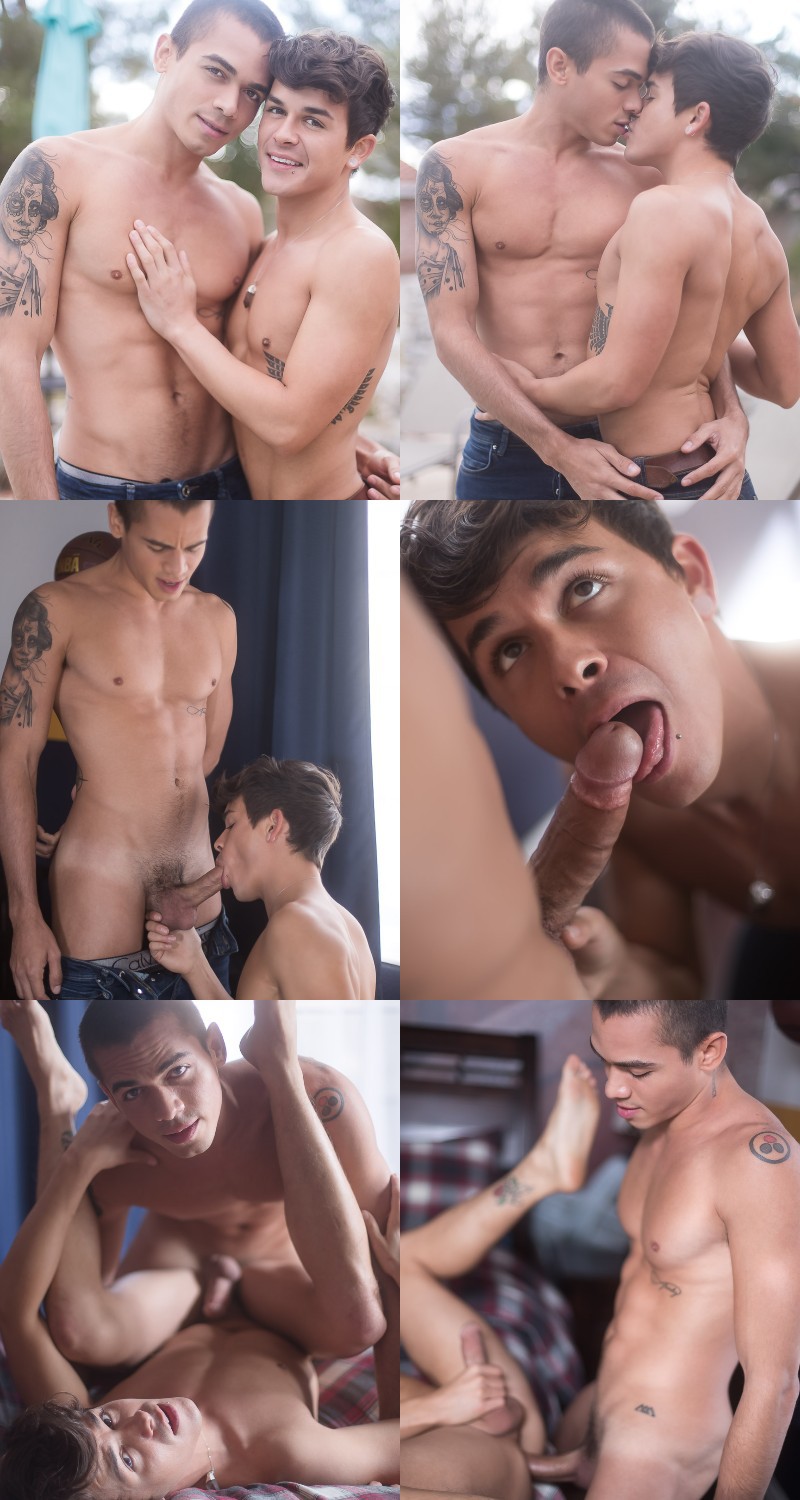 See All Ten of Ashton Summers' Videos - Save 43% Right Now!
Ashton Summers returns to Helix Studios after a year-long hiatus. His last scene was released in January 2018, and this week, he returns fucking Andy Taylor in Polar Plunge. Summers debuted on the site in September 2017, then after nine scenes he departed. This is Andy Taylor's tenth scene since returning to Helix after two years away.
But Helix Studios is in the middle of a model exodus. Julian Bell just announced that he was leaving the studio, and he's the fifth performer to quit Helix in the past month. Bell had only filmed three scenes with Helix, although he filmed 19 scenes with 8TeenBoy, Helix's younger brother site. Bell tweeted on February 21 that he has finished filming for either site and will be setting up his own fan site.
Angel Rivera, Blake Mitchell, and Tyler Hill have all recently announced their departures from Helix Studios. Rivera had said that he was moving to Guys in Sweatpants, but we've yet to see that scene, so who knows, maybe it fell through. And two days ago, Joey Mills tweeted that he quit the studio, as well.
With five models leaving in quick succession, people are wondering what's going on at Helix Studios that is chasing models away. Helix says it's just the normal comings and goings of models and sites the new Ashton Summers scenes as two of the recent comebacks.