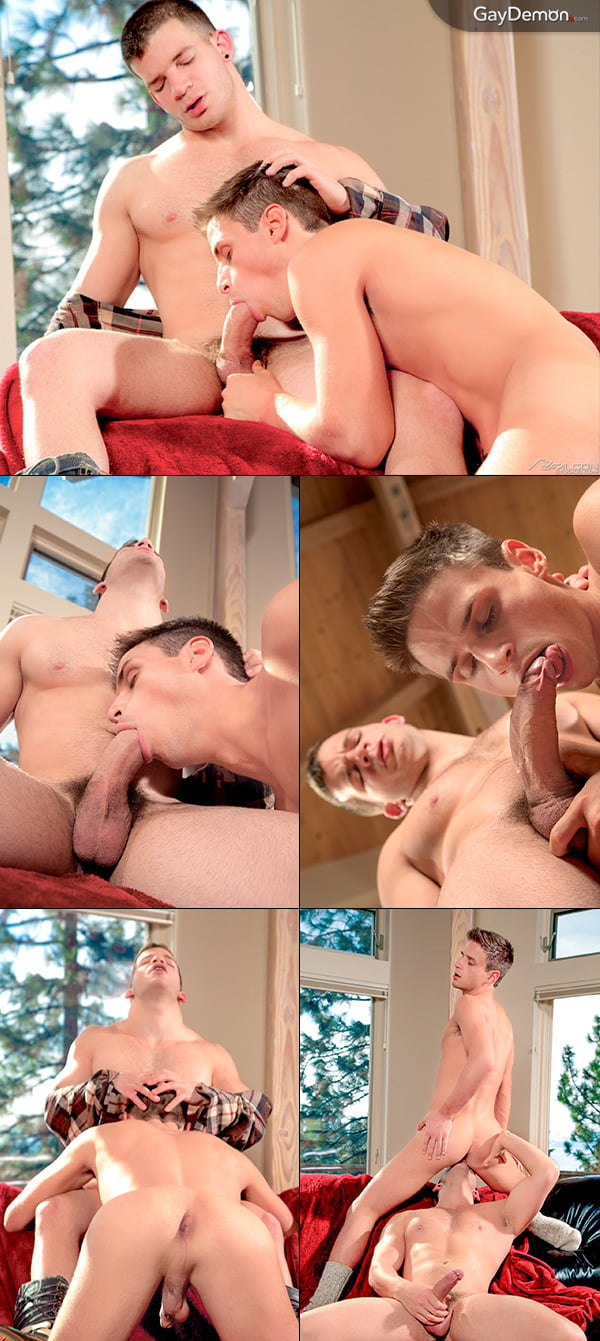 Angel Rock has one of the hottest cocks in the business; it's big, it's thick and it's uncut. And if you're an Angel fan, you'll love Falcon right now because Angel Rock is featured in two new scenes, one from the new DVD called Tahoe - Snow Packed and another from a new release called Just for You. In this fuck scene from Tahoe, Rock is paired up with Jackson Taylor, a cute, cock-hungry bottom with a smooth butt hole just dying to get fucked.
Angel Rock and Jackson Taylor have been out enjoying the mountains and the snow, but when a snowstorm hits, these two cold hunks head into the lodge to get warmed up. At first, they cuddle to share body heat, then when Rock's huge cock springs to life, Jackson makes it disappear down his throat, which is quite an achievement since Rock's hard-on is as big around as Jackson's wrist. Does that mean the bottom gets fisted when Angel plunges his super-sized erection inside the bottom's ass?
Whatever it's called, Jackson makes short work of Angel's meat stick and sits on it and buries it balls deep inside his butt hole. Angel gives the bottom his time on top, then he throws Jackson on his back and power drills his hole until they both blast cum showers all over Jackson's smooth body.