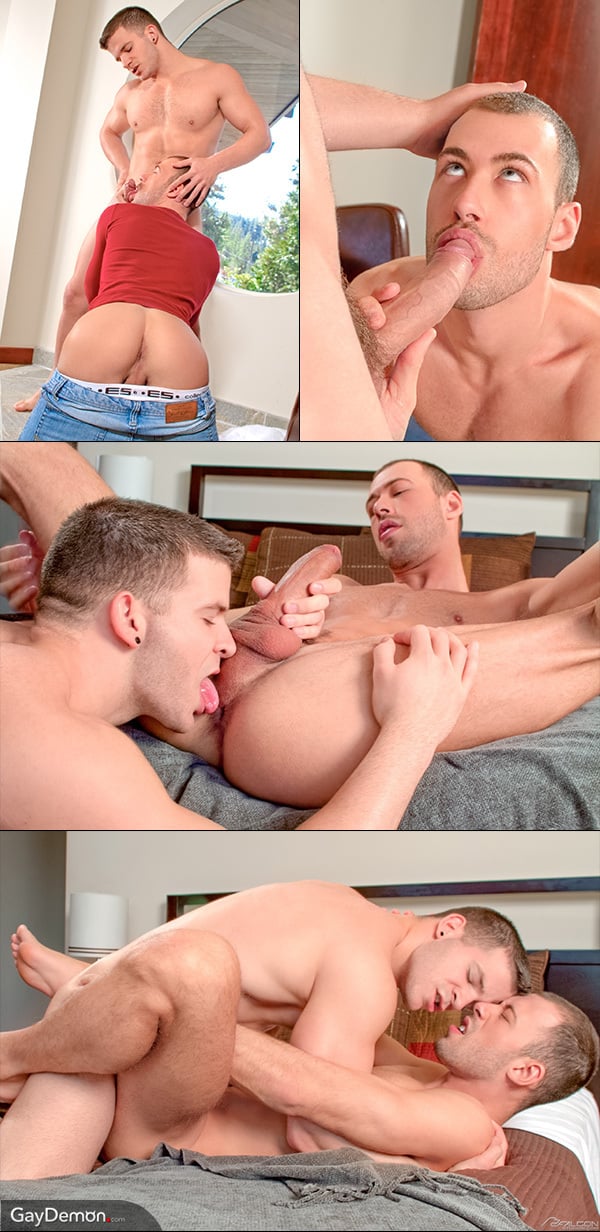 Angel Rock and his huge uncut cock are back in another scene from Falcon's Tahoe - Snow Plowed. Rock has just returned back to his suite from a day out in the wintry cold and he's warming up in the shower. He plays with himself under the spray and his hand makes love to his fat uncut cock. After getting himself good and horny, Angel decides to towel off and head for his bed where he can finish what he's started.
Brandon Jones is just arriving back to the suite as Angel is walking through the hallway in a towel. Brandon sees Angel's considerable cock bulging under the towel and yanks it off. Angel yells, "Hey! What are you doing?" But he stops protesting when Brandon kneels (still clothes) and swallows his thick foreskinned dick down his throat.
These studs head to the bedroom where Brandon sheds his clothes and offers his ass to Angel. The hung top flicks and corkscrews Brandon's smooth butt hole with his tongue, driving the bottom crazy until he's begging for a hard ass drilling. Face down on the bed, Brandon gets what he wants. But Brandon's not about to let Angel have all the fun and puts the top on his back and mounts his thick hard-on and rides it deeply. Rock takes over again and fucks Brandon on his back until they have to spill their creamy cum loads all over each other.