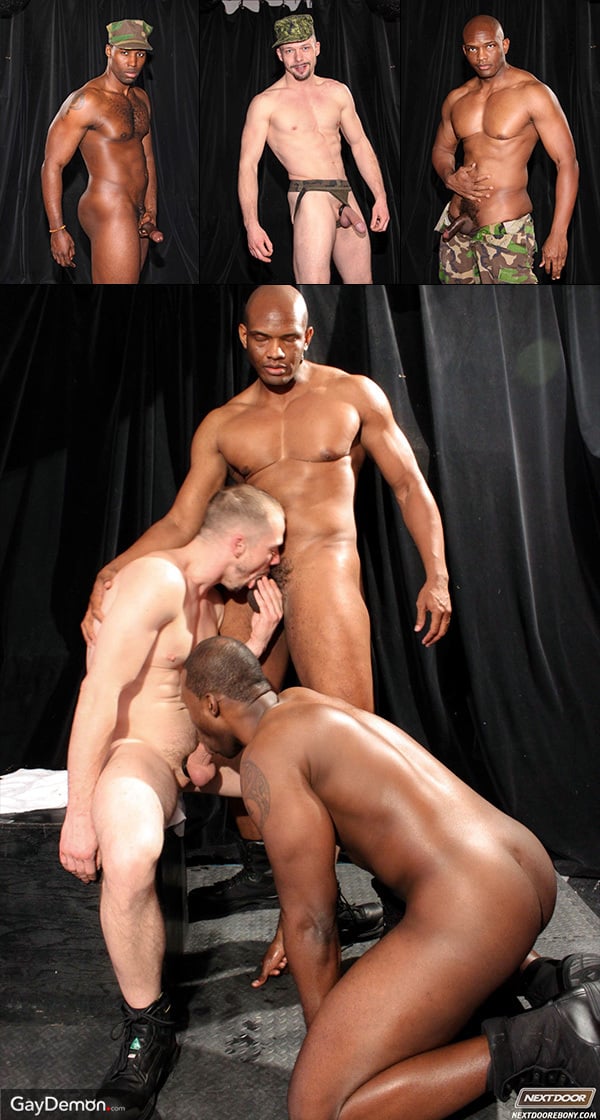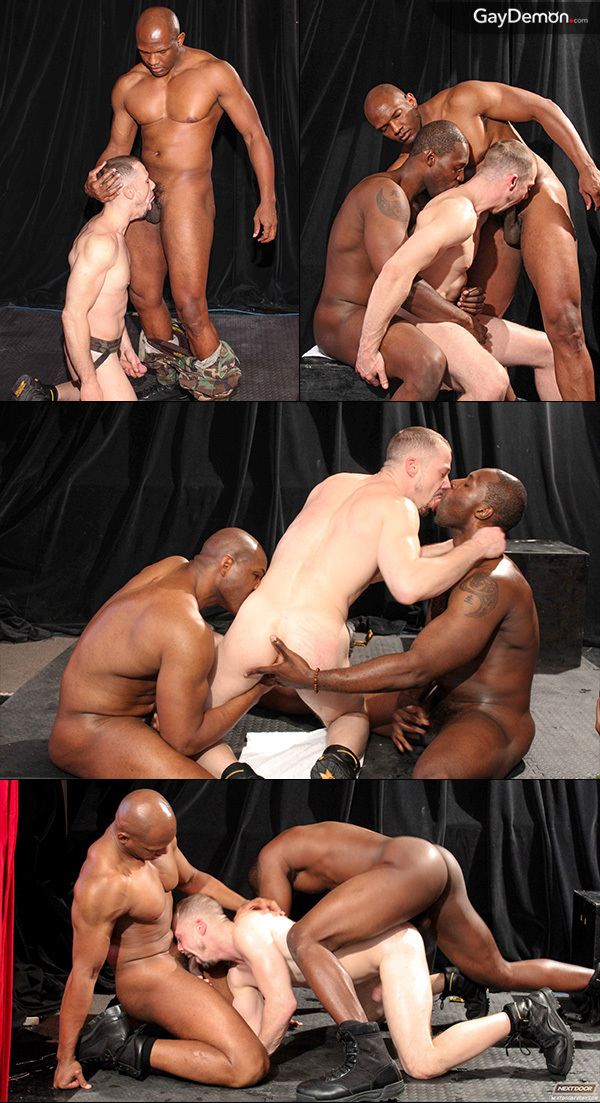 As a 100% committed bottom, I'm loving this new scene from Next Door Ebony. Ryan Russell finds himself between two muscle hunks -- Nubius and Montaz -- and his mouth and ass never get a break. Man, I love getting screwed like this, but threeways aren't always easy to come by. And a duo, well, a cock-hungry bottom can wear out a top long before the bottom's ass gives out.
This is actually from a live sex show that begins with each of the three men taking their turn on stage to give us a little dance. When the curtain opens for the final time, these horny men are into some serious dick sucking. While Ryan is bent over sucking Montaz's dick, Nubius takes up the rear and plays with the bottom's butt hole. He finger fucks him aggressively and gets the bottom's ass ready for some serious drilling. Nubius shoves his dick up Ryan's ass first and Montaz continues to throat fuck the white boy. With his mouth stuffed, Ryan's can't do much except moan.
The men move Ryan on this his back and continue stuffing his holes with their hard black dicks. I really loved watching these two muscle hunks work up a sweat thrusting hard into Ryan's mouth and ass. Ryan doesn't seem to have much of a gag reflex as he just lies there are takes a throat drilling that would have most of the rest of us needing a break.