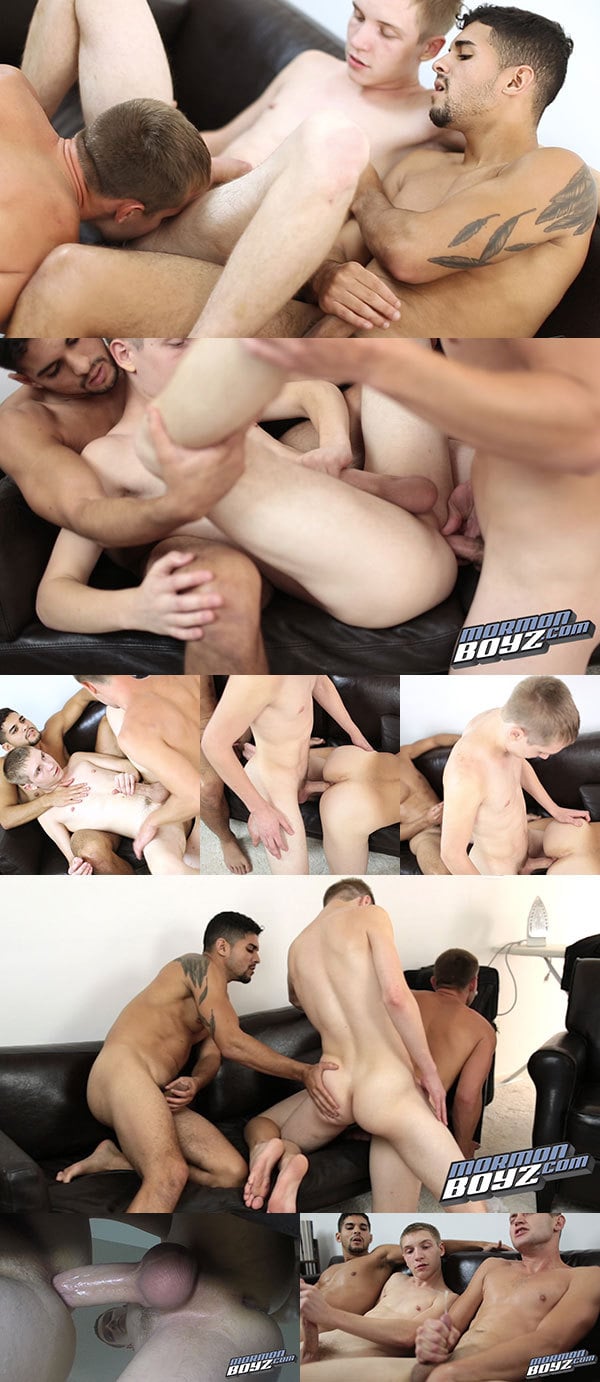 Elder Berry and Elder Stewart at Mormon Boyz are happy to take orders when Angel tells the pair of enthusiastic cocksuckers to rewind a bit and make out. Angel wants to see more passion, so the elders kiss and stroke each other's dicks.
Angel doesn't have to choose between the innocent or the more mischievous of the two as they engage in more foreplay. There's nipple licking, butt groping, and lots of cock stroking before the two missionaries are rimming. Elder Stewart's smooth hole is so good for rimming.
Sitting back and coaching the elders, Angel tells Berry to "give it to him", and Stewart lies back, legs in the air to take that cock in the missionary position. Stewart then gets turned over and fucked from behind with the camera right below capturing some really awesome bareback footage.