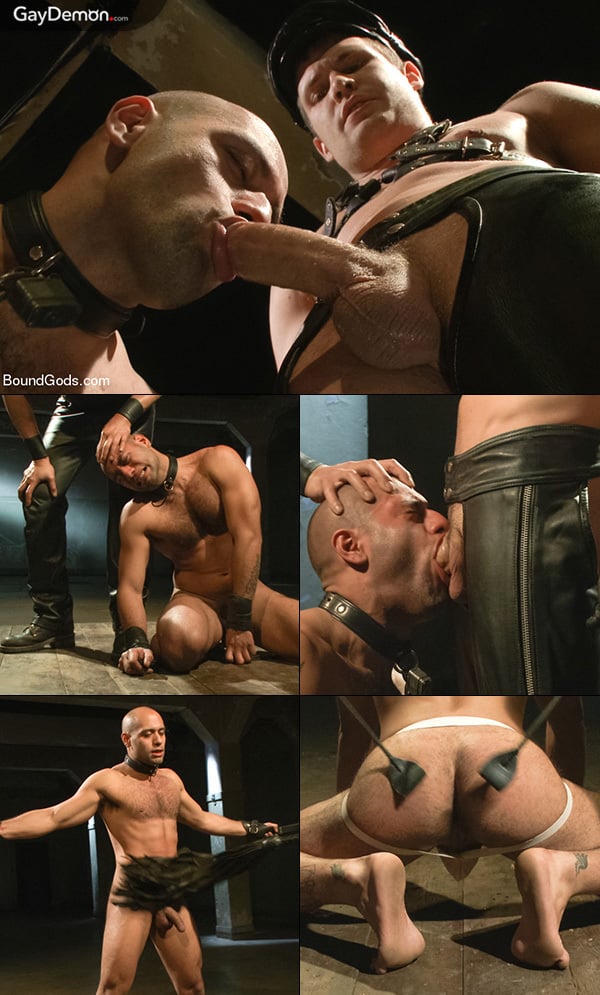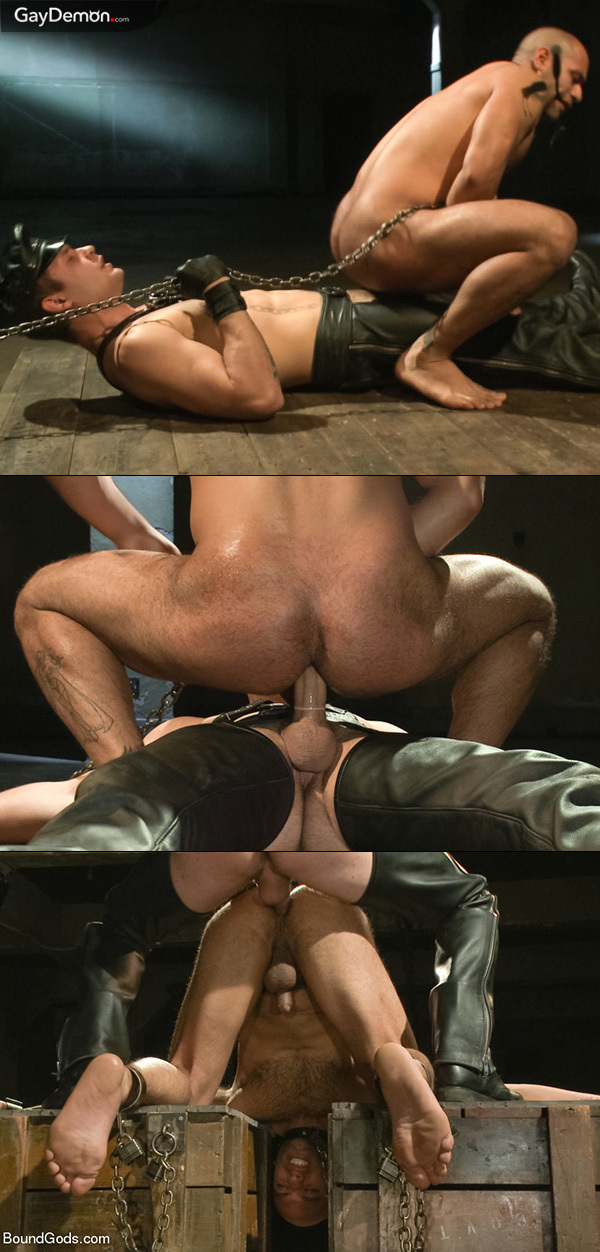 Dungeon master Van Darkholme is training a new dom, Hayden Richards, and he brings submissive Leo Forte in to help with Hayden's training session at Bound Gods. To be honest with you, Hayden Richards is brand new, so he receives heavy instruction from Darkholme and stands off to the side watching this severe dungeon master flog Forte into submission.
Once Forte has been beaten down, he's forced to kneel in front of the new master and Van Darkholme pushes his face on Hayden's huge cock, forcing the slave to deep throat until he gags and sputters.
But my favorite part of this scene is when Forte is chained on top of two huge wooden crates. They're placed far enough apart so that Forte's head is corralled between them and his ass is sticking straight up in the air. Hayden hops up on the crates and thrusts his monster dick inside the whimpering bottom's ass. What a way to get ass fucked!
Hayden Richards does pretty good for his first time in the dungeon and he's back in a fresh scene working over a slave all on his own and shows how much he's learned, and it looks like he's well on his way to being the kind of dom that submissives like to serve.