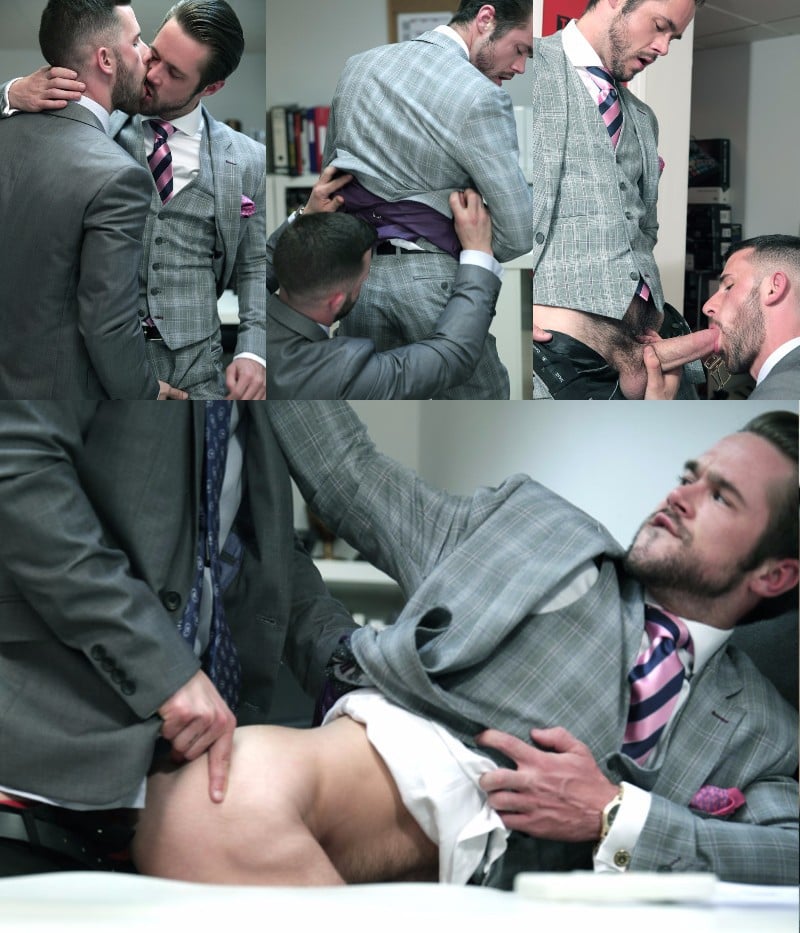 See Mike De Marko & Sam Colucci in their Men at Play Debut
Hung Spanish stud Sunny Colucci is making his porn debut on Men at Play. I'm sure I've seen the name before, but I can't remember where. But I'm also sure we'll be seeing a lot more of this 25-year-old in the weeks ahead. He's starring with furball Mike De Marko, who I also believe is appearing in his first scene for the site.
I have always liked that Mike De Marko hasn't been compelled to follow the herd when it comes to body and pubic shaving. He's a furball, take it or leave it. I'm sure he's had many producers ask, suggest, or demand that he clip his chest hair, shave his butt crack, or trim down his pubes, and I can't say definitively that he never has, but I'm thrilled that for as long as I can remember, he's embraced his inner bear.
In Men at Play's Provoked, Sam Colucci is the new guy at the office and he's become aware very quickly that Mike De Marko has the hots for him. After a couple of flirtatious encounters, Colucci decides to deal with this situation head on. He bursts into Mike's office, closes the door, then lifts Mike out of his desk chair, and plants a passionate kiss on him. Colucci intends to fuck Mike's furry butt, but not before he gets his mouth down on his office buddy's huge cock.